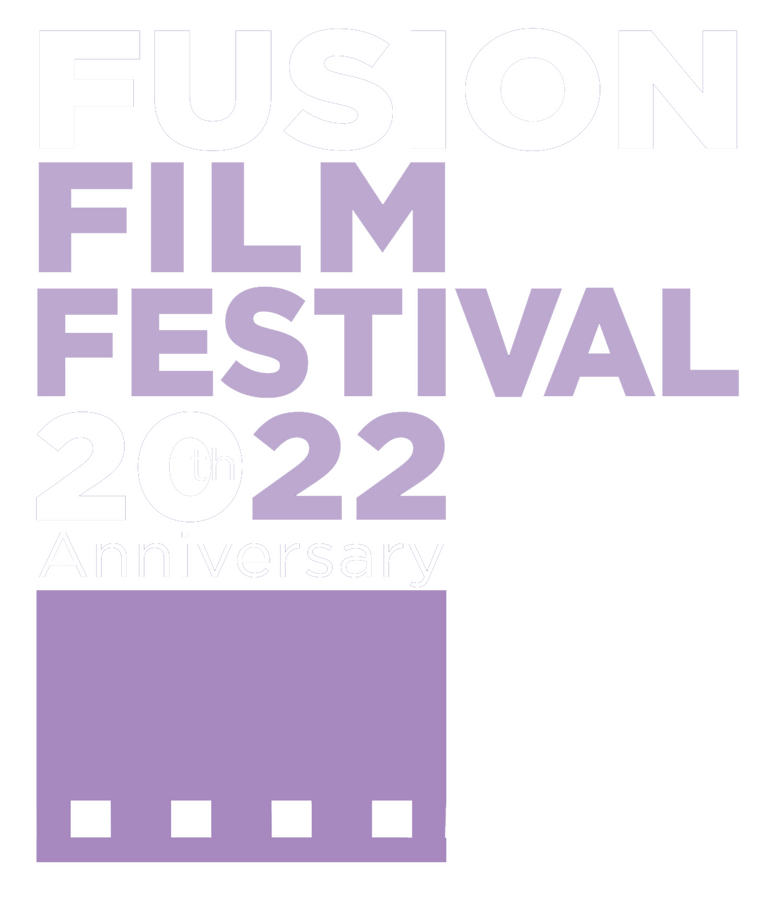 NYU Tisch School of the Arts | Kanbar Institute of Film & Television
FUSION FILM FESTIVAL
20th Anniversary
Celebrating women and non-binary creators
in film, TV, and new media
---
APRIL 7–9, 2022
In-Person
location based on events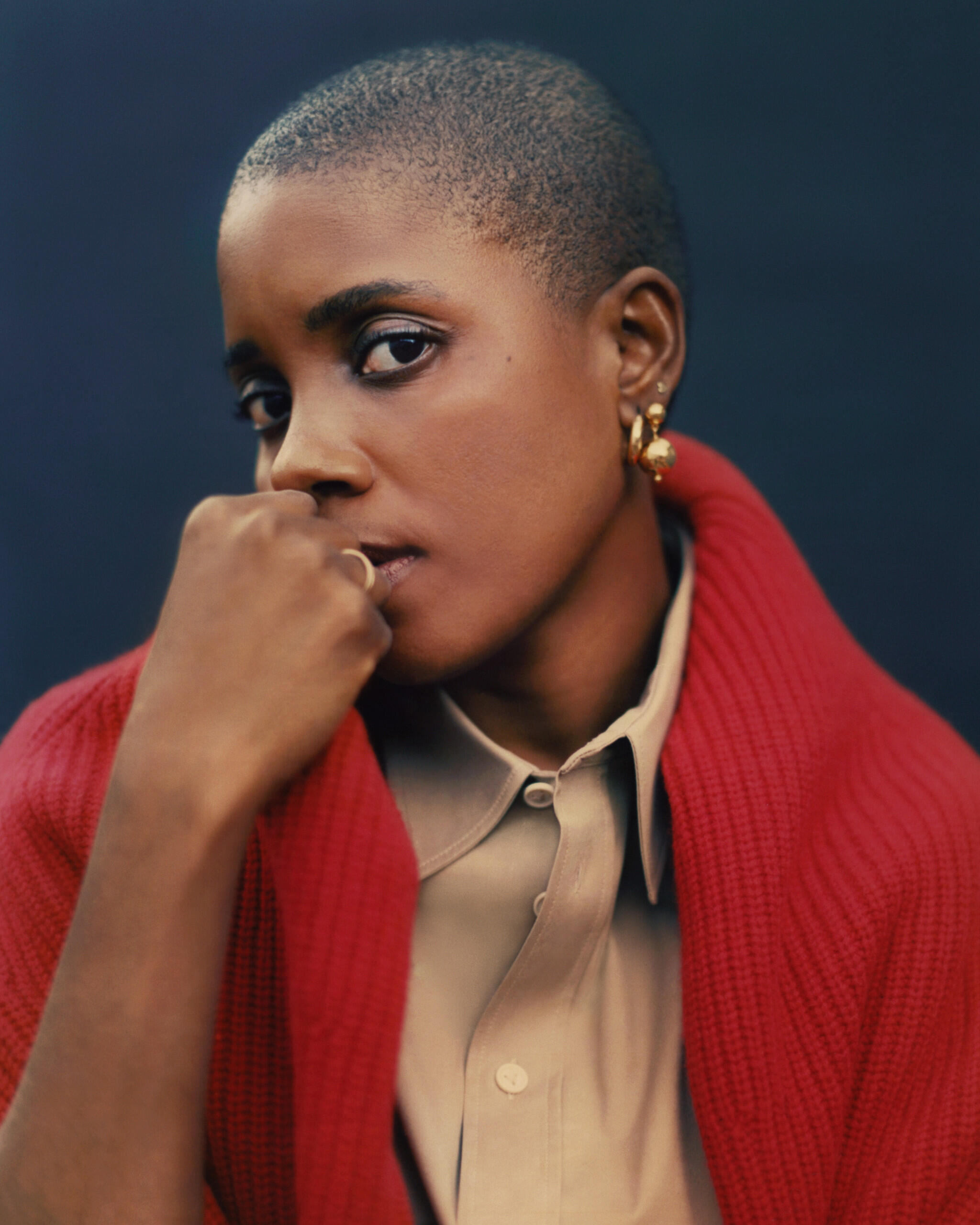 WITH
FUSION'S WOMAN OF THE YEAR
JANICZA BRAVO
Writer & Director, Zola
---
FOLLOW US
THURSDAY, APRIL 7 • 7PM ET
GLOW UP GAMES: VIDEO GAME REVOLUTION Mitu Khandaker & Latoya Peterson
Tisch Theater 006, 721 Broadway
---
Making space for JOY in Black & Brown Stories
Creators of INSECURE: The Come Up Game
adapted from Issa Rae's hit HBO show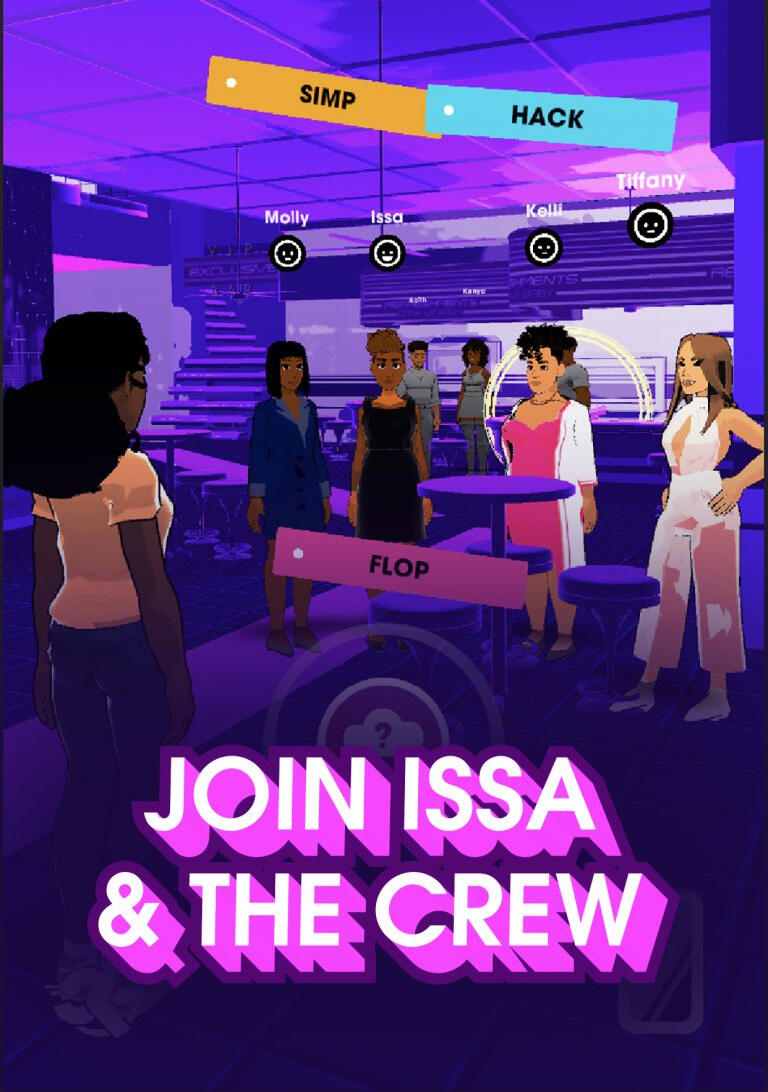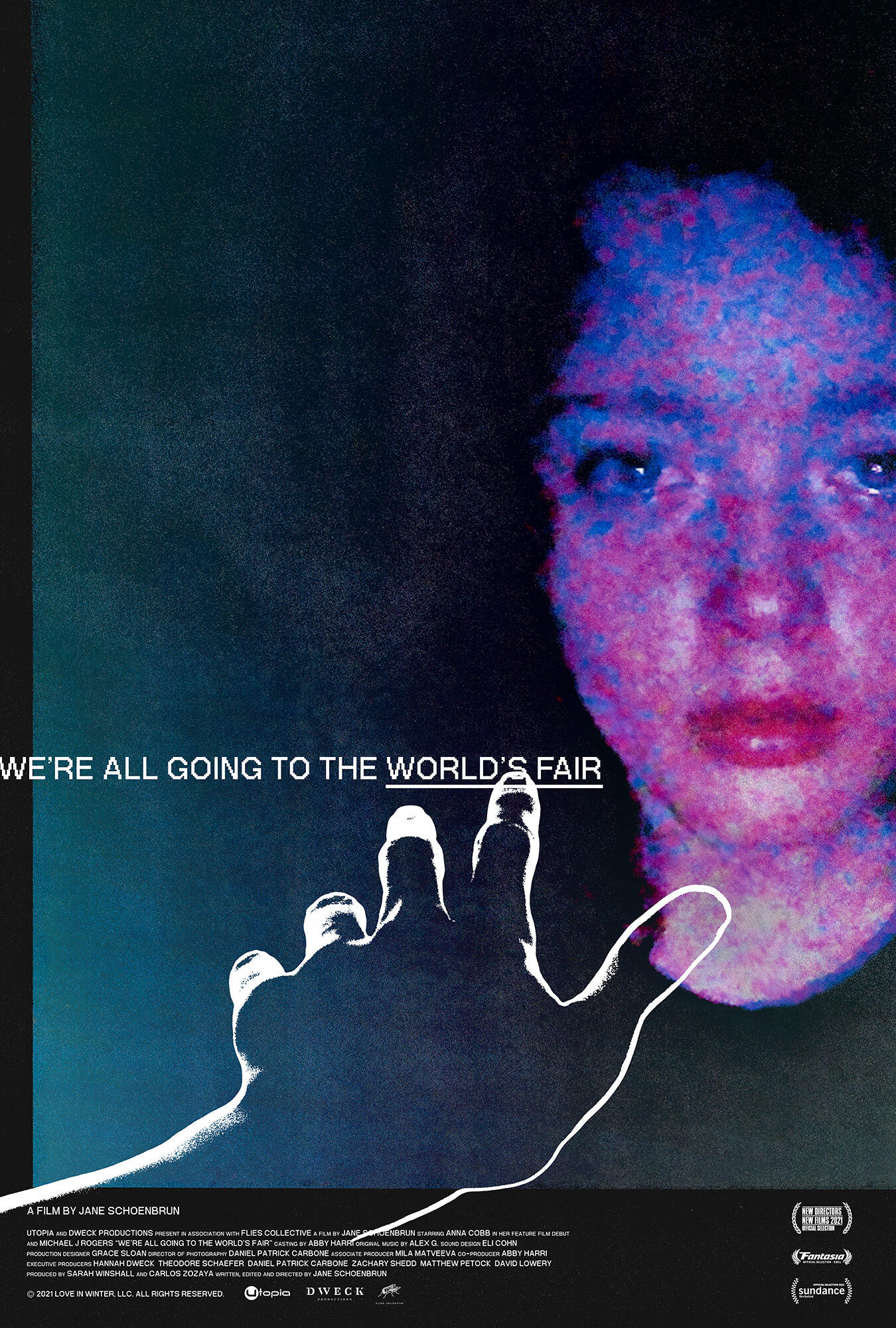 FRIDAY, APRIL 8 • 6PM ET
WE'RE ALL GOING TO THE WORLD'S FAIR Screening
Tisch Theater 006, 721 Broadway
---
Exclusive preview ~ Writer/Director Jane Schoenbrun
"redefining trans horror. A nuanced exploration of how the web can both comfort and manipulate" - Bitch Media
SATURDAY, APRIL 9 • 2PM ET
ZOLA Screening
Tisch Theater 006, 721 Broadway
---
Electrifying comedy-thriller from Fusion's Woman of the Year
Writer/Director Janicza Bravo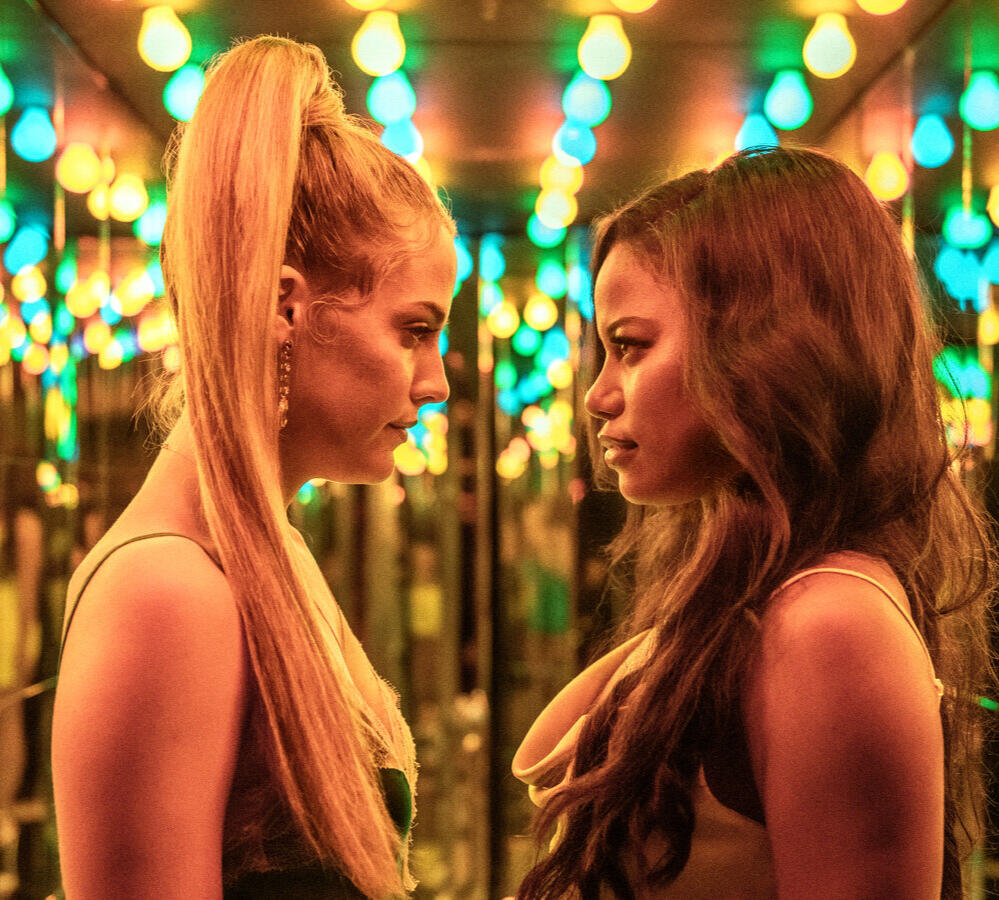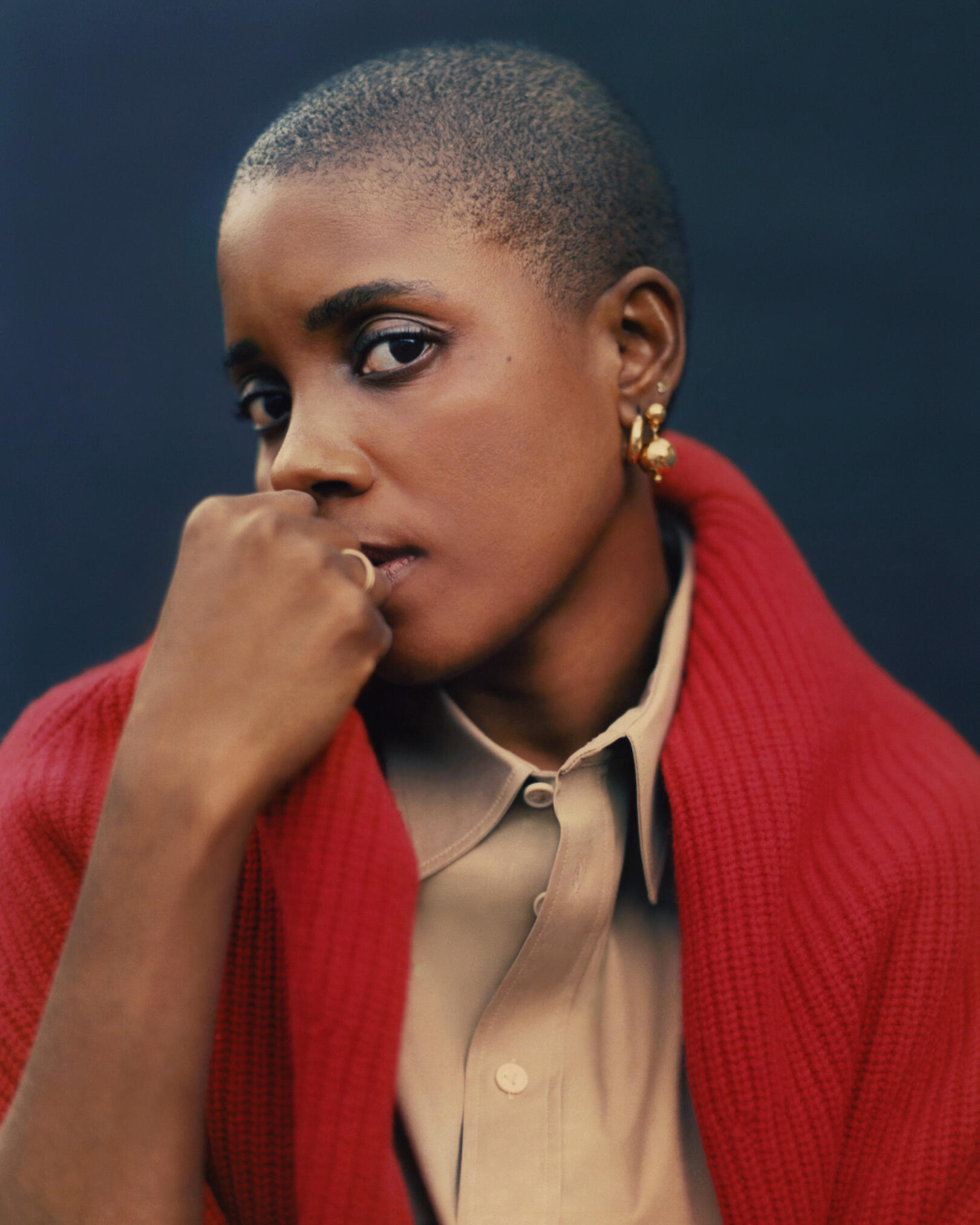 SATURDAY, APRIL 9 • 3:30PM ET
JANICZA BRAVO Masterclass
Tisch Theater 006, 721 Broadway
---
A Conversation with Fusion's Woman of the Year
SATURDAY, APRIL 9 • 6PM ET
COMPETITION SCREENING & AWARDS CEREMONY
Cantor Film Center, 36 East 8th Street
---
The finalists in the Fusion Festival 2022 Competition,
the next generation of storytelling greats.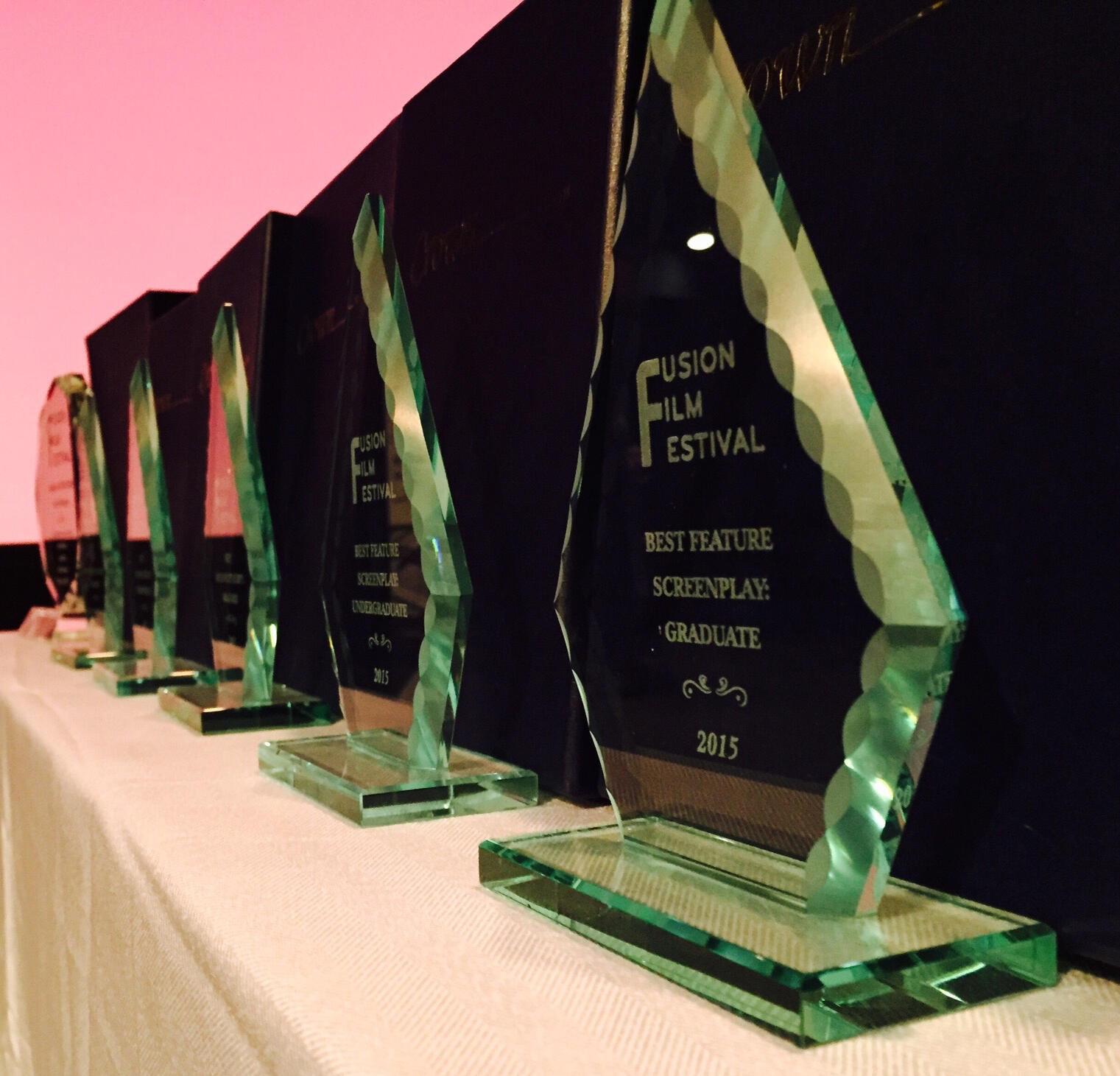 ABOUT FUSION
Celebrating Women in Film, Television, & New Media
FUSION 2021-2022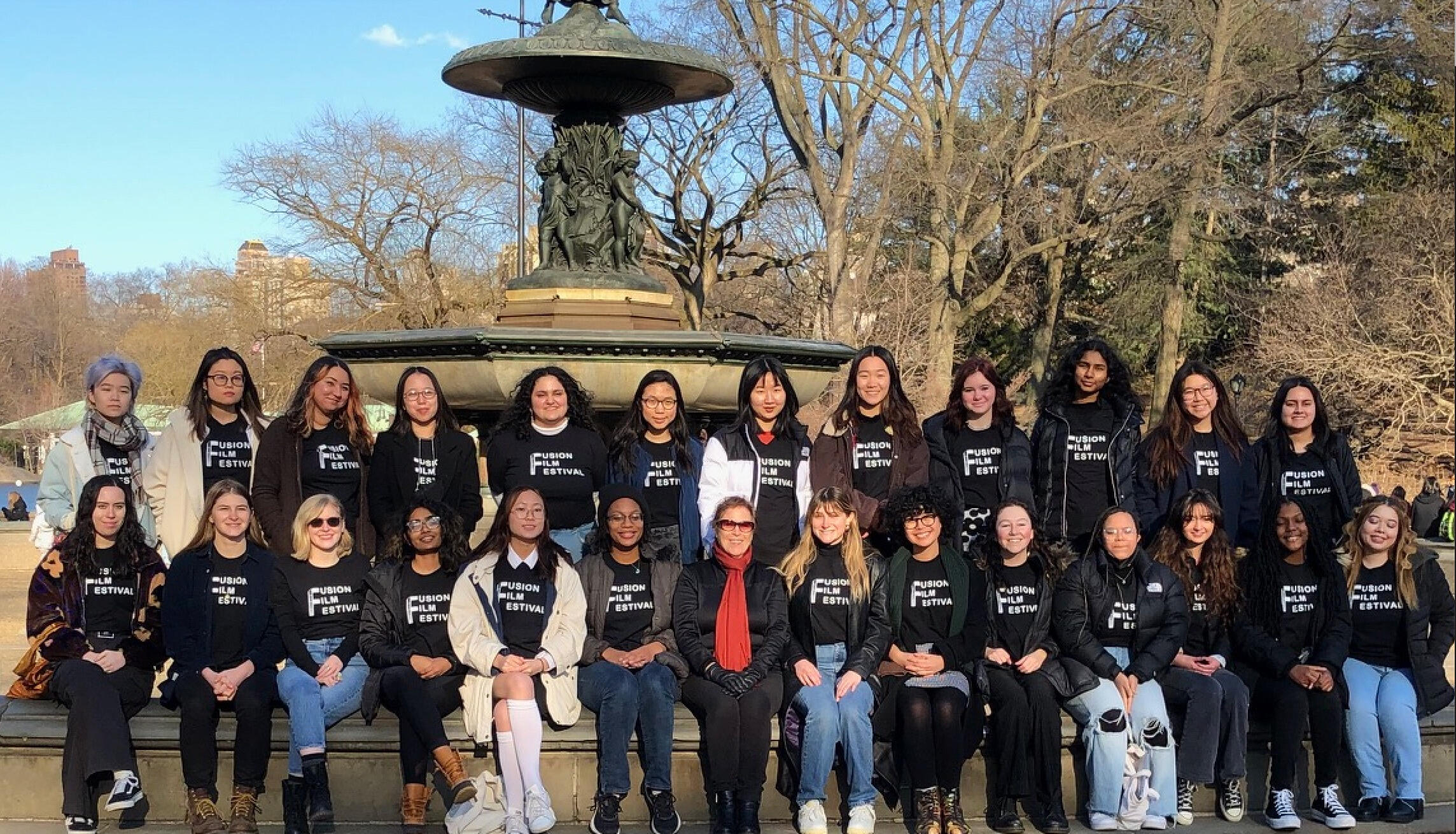 The Fusion Film Festival is New York University's premiere festival dedicated to celebrating women and gender underrepresented people in film, television, and new media from student to icon. Founded in 2003 at Tisch School of the Arts by two students Emma Heald and Gina Abatemarco, Fusion has been passionately guided by Kanbar Professor Susan Sandler. We are celebrating our 20th Year Anniversary this year!Fusion offers programming throughout the school year, culminating in a three day spring festival of screenings, industry panels, master classes, retrospectives, networking events, and competitions in fourteen categories all focused on women's voices and work behind the camera. Fusion is proud to be an Allied Partner of the Sundance Institute's Women's Initiative. In the 20 years since its launch, Fusion has attracted scores of accomplished artists and visionaries from across the industry including Issa Rae, Melina Matsoukas, Nia Dacosta, Reed Morano, Christine Vachon, Misha Green, Amy Sherman-Palladino, Kasi Lemmons, Miranda July, Barbara Kopple, Jane Campion, Shirin Neshat to mentor and inspire the next generation of great storytellers.
Fusion 20th Anniversary Sizzle
LETTER FROM THE CO-DIRECTORS
Welcome to the 20th Anniversary Fusion Film Festival!We are so excited to be honoring these amazing storytellers making powerful strides in the entertainment industry today: from game designers and directors to NYU students, faculty, and alumni. We are all striving to harness the resourcefulness and imagination that these creatives have shown in the past few years.Fusion is dedicated to uplifting the voices of underrepresented creators by celebrating diversity and feminism through making connections and mentor relationships. We stand in solidarity and fight for those who tell diverse stories in order to make a more equitable future for the NYU generations. As the industry opens to more personal stories, we at Fusion love having the opportunity to reflect, grow, and engage those in that community.This past year we have had the wonderful opportunity to host our first in-person events since 2019 that showcase these inspiring women and underrepresented gender storytellers and their collaborators doing amazing work in the fields of film, TV, and new media. We also have the experience to work with a tremendous group of 76 individuals who every day bring their creativity and personal experiences to help empower marginalized voices as well as support one another and build a future where we share the stories that make us who we are. We continuously are in awe of our team's dedication and adaptability to the challenges that come with hosting a festival in such uncertain times.We also thank all of our ever-giving sponsors, faculty, judges, and industry judges, who have given remarkable amounts of their time, energy, and resources to make this festival happen. We also offer our thanks and appreciation to our wonderful and hard-working faculty advisor, Susan Sandler. She has been guiding the festival every year for the past 20 years and every year she teaches and loves each and every fusion member that knocks on her door. Her wisdom and professional leadership has helped shape us in ways we would have never been without her.We hope that you enjoy every moment of this year's festival, and we thank you for being part of Fusion's legacy. There are no good or bad times to fight for equality, although there are moments that might seem harder than others. We as a community get stronger every day so these hard days get a little easier. Never lose hope because you have made a difference already, even if you can't see that yet.With love and care,The Co-Directors
Sequoia Sherriff, Kitty Bailey, Juliet Adelman, Lucy Walkowiak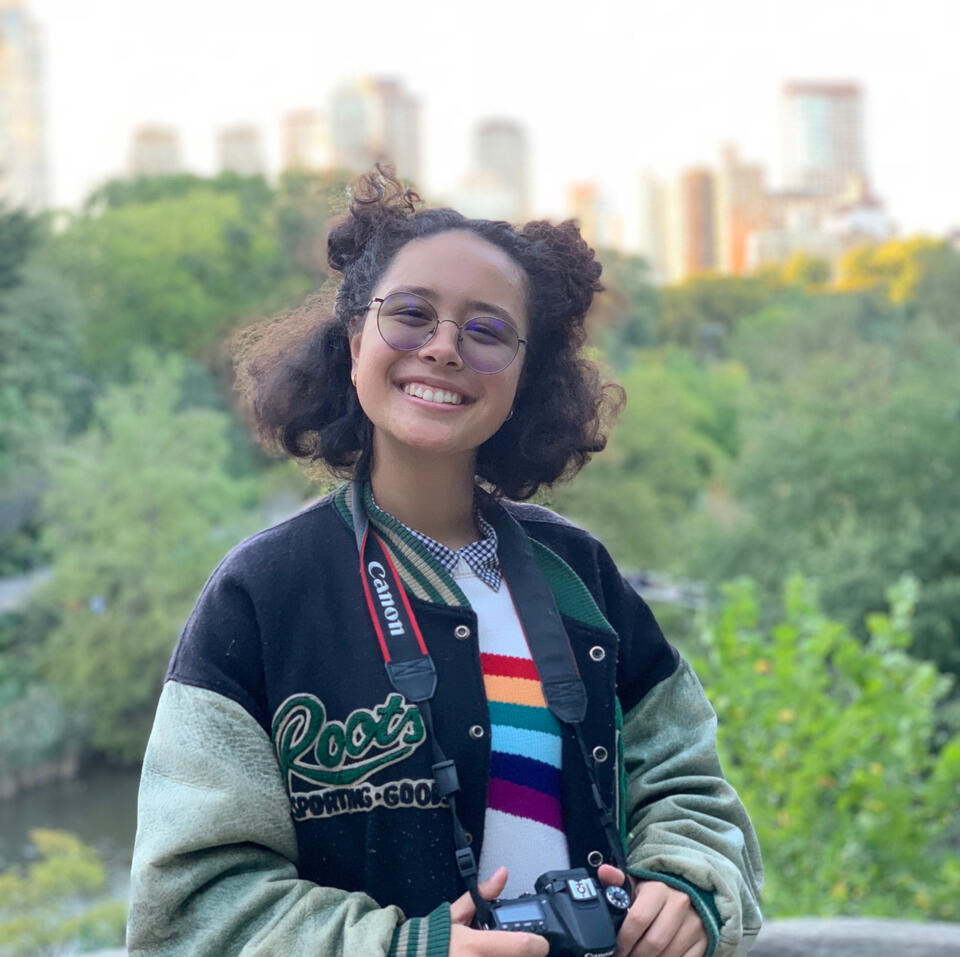 Sequoia Sherriff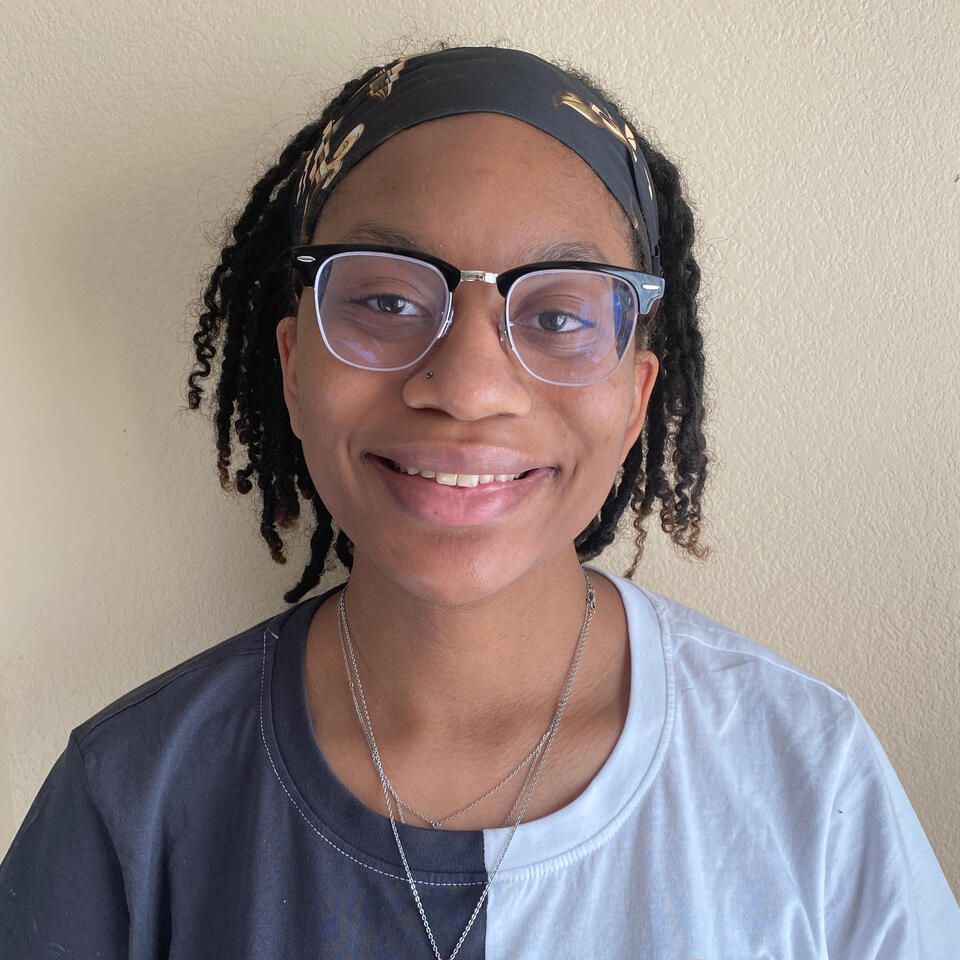 Kitty Bailey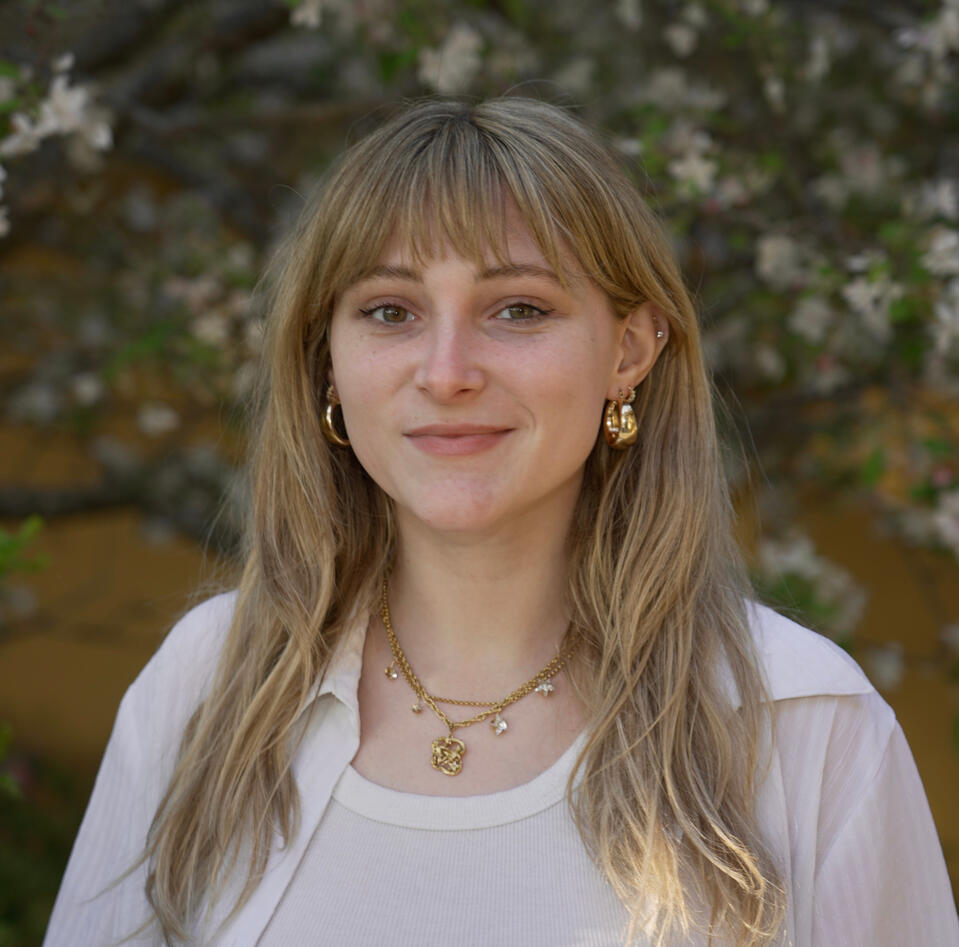 Juliet Adelman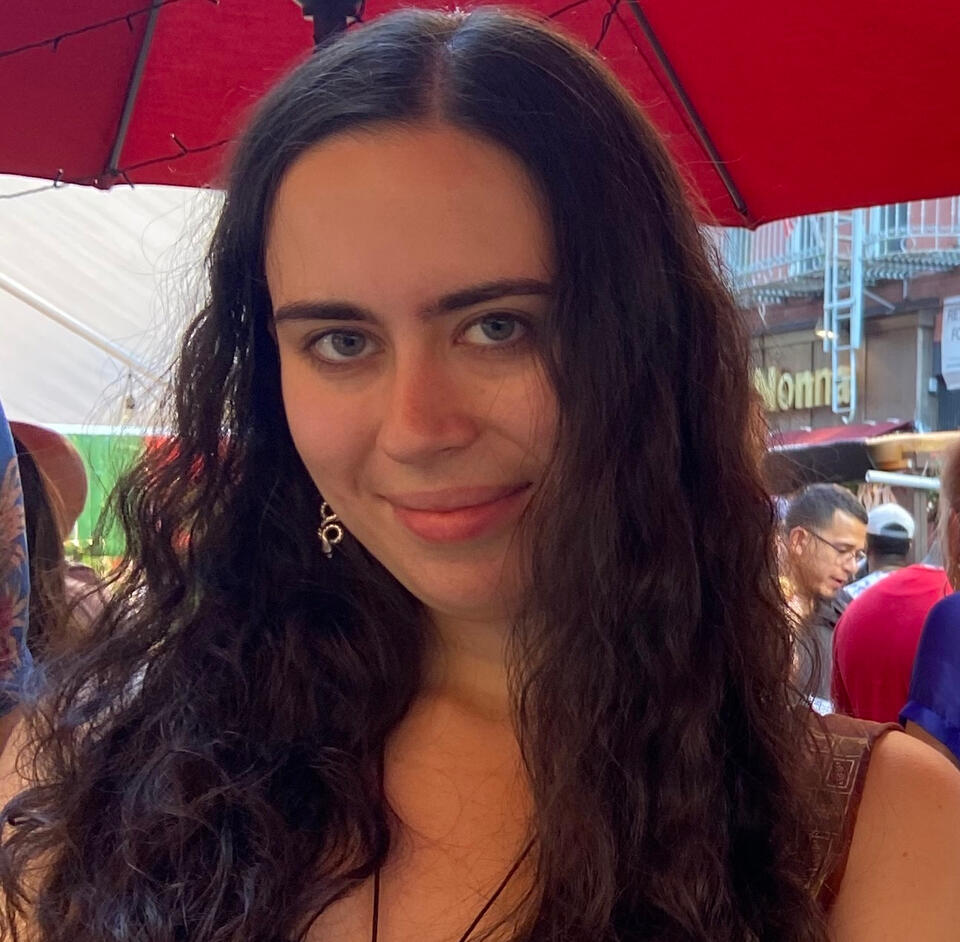 Lucy Walkowiak
NOTE FROM DEAN
ALLYSON GREEN
Each year I'm filled with honor to celebrate the Fusion Film Festival and its momentous impact on diversity and intersectional feminism within the film and television industry. Now in its 20th year, the festival continues to shape the current and future arts landscapes by envisioning a more equitable and inclusive community. I'm deeply grateful to Susan Sandler, a member of the Kanbar Institute faculty, and former students Emma Heald and Gina Abatemarco who 20 years ago sought Susan's support in cultivating year-round programming recognizing the work of women in film.One of the Fusion Festival's hallmark moments is its Woman of the Year celebration, and I'm excited to honor the multitalented writer and director Janicza Bravo (BFA, Drama) as this year's recipient. Janicza's breakout film Zola (2021) was distributed internationally by A24 & Sony and led the 2022 Independent Spirit Awards with 7 nominations, including Best Feature. In 2017, her feature directorial debut, Lemon, premiered at the Sundance Film Festival, and her 2014 short film, Gregory Go Boom, won the Jury Prize for U.S. Fiction at Sundance. We're thrilled to celebrate Janicza and her trailblazing vision during this weekend's master class!I offer my thanks and appreciation to Fusion 2022 Co-Directors Juliet Adelman, Kitty Bailey, Sequoia Sherriff, and Lucy Walkowiak, as well as the entire team of volunteers who worked hard to organize this festival's full slate of programming. Your contributions are crucial to the representation of women in the arts, and we're incredibly proud of the work you're doing here at Tisch and beyond. Happy 20th anniversary!Allyson Green
Dean
From Our Faculty Advisor
Professor Susan Sandler
---
Dear Fusionistas,20 years of Fusion have flown in a dazzling flash.Always the greatest joys for me have been in nurturing your talent and watching you grow.Especially sweet this year was bringing my own film to screen for my Fusion family and sharing my work with you in the deepest sense.I wish everyone a festival experience that brings us together with compassion and curiosity.much love,
Susan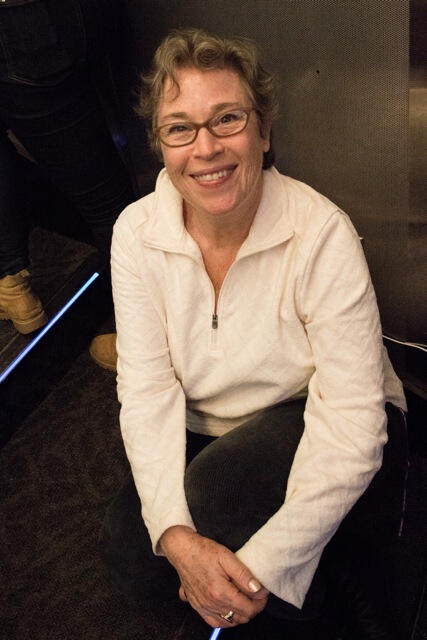 Fusion's faculty advisor Susan Sandler
Faculty Advisor
Susan SandlerCo-Directors
Sequoia Sherriff
Kitty Bailey
Juliet Adelman
Lucy WalkowiakAssociate Directors
Juliette Ho
Jillian RocheAlumni Relations
Juliet Adelman
Capri Coble
Juliette HoDesign
Shutong(Kiwi) LiuEditorial
Mackenzie PackerFinance
Jess Bu
Alexander ZinnPodcast
Schuyler Barefoot
Photo/Video
Kitty Bailey
Jillian Roche
Yasmin Madrigal
Alicia QianProduction Management
Mia KarleTech Advisement
Lucy Kocharian
Ayesha KhanPR
Rose KnopperProgramming
Lynette Urbina
Kristen(Ten) MonteverdeSponsorship
Alice YeSubmissions
Lucy Walkowiak
Sequoia SherriffMarketing
Kristen Palacio
FULL TEAM ROSTER
Alumni Relations
Xingrui (Eric) Chen
Qing ZhaoEditorial
Andrea Nguyen
Tenzing Kai Pixley
Illia Solano
Avery HendrickFinance
Kailynne Lee ChiuMarketing/PR
Chandler Crump
Ella Park
Rose Knopper
Egesi Iheduru
Paola Toro
Helen Cao
Cheyenne Robinson
Rem Jie
Solange SaiTech Advisement
Amina Hamawy
Sydney Crawford
Design
Anjun Jia
Ray Qian
Christine Kim
Eunice KimProduction Management
Caroline Melchi
Chloe Roman
Olivia Oweyeung
Lexi Pang
Ella Friedman
Rebekah Strauss
Rachel Goodman
Angel Odukomaiya
Madison Bambino
Sneha Iyyapillai
Todd LaiSubmissions
Nicole Gontaryk
Sofia Sierra Garcia
Jesmyn Ji
Lavender Liu
Shreeya Jayabharathi
Photo/Video
Adriana Guevara
Andie Man
Jill Verity
Kaylee Smith
Margeaux McCaughey
Sophie OstrovePodcast
Maya Gavant
Sam Whitley
Alora Lindsey
Riley FosterProgramming
Aysu Tziahanas
Sophie Amanda Leiton ToomeySponsorship
Eleanor De Fer
Tong Zhao
Carly Lin
Tia Alexander-Greene
THANK YOU TO OUR SPONSORS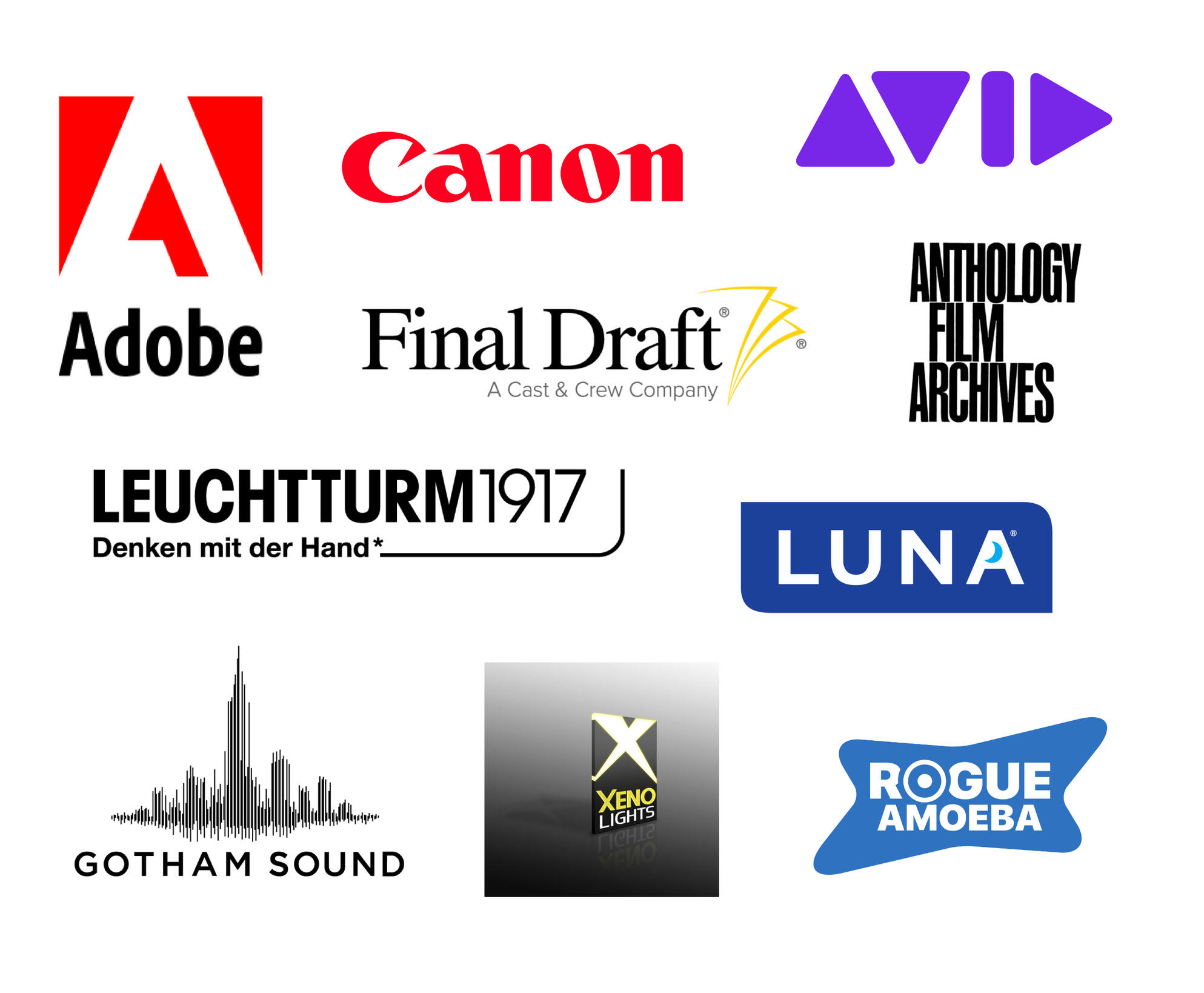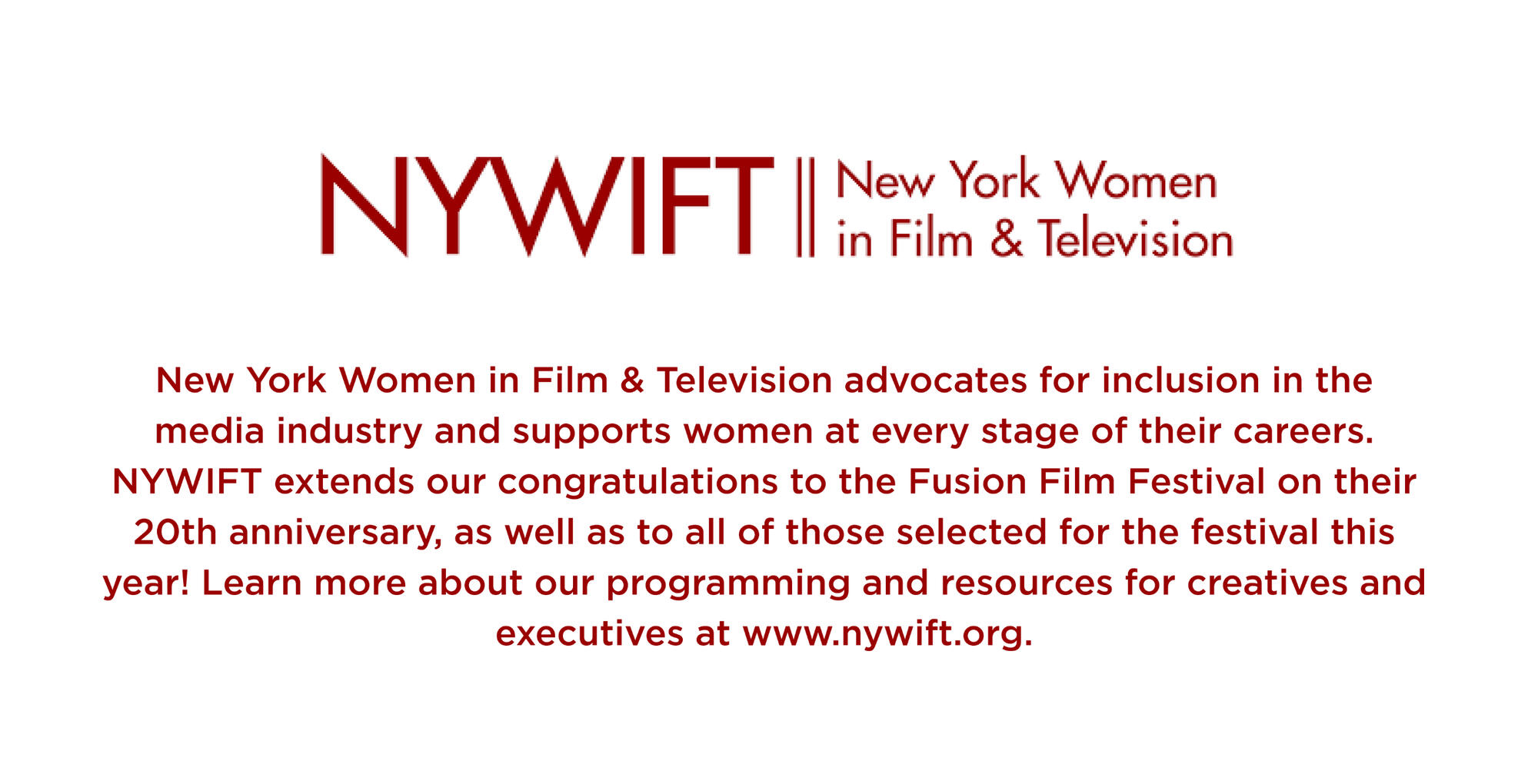 ---
Adobe, Canon, Avid, Final Draft, AbelCine, New York Women in Film & Television, Rogue Amoeba, Gotham Sound, Anthology Film Archives, Luna, Leuchtturm1917, Xeno Lights
SATURDAY, APRIL 9 • 6PM ET
2022 AWARD CEREMONY
Cantor Film Center, 36 East 8th Street
---
FINALISTS
---
Undergraduate Film
Chico Virtual
by Olivia De Camps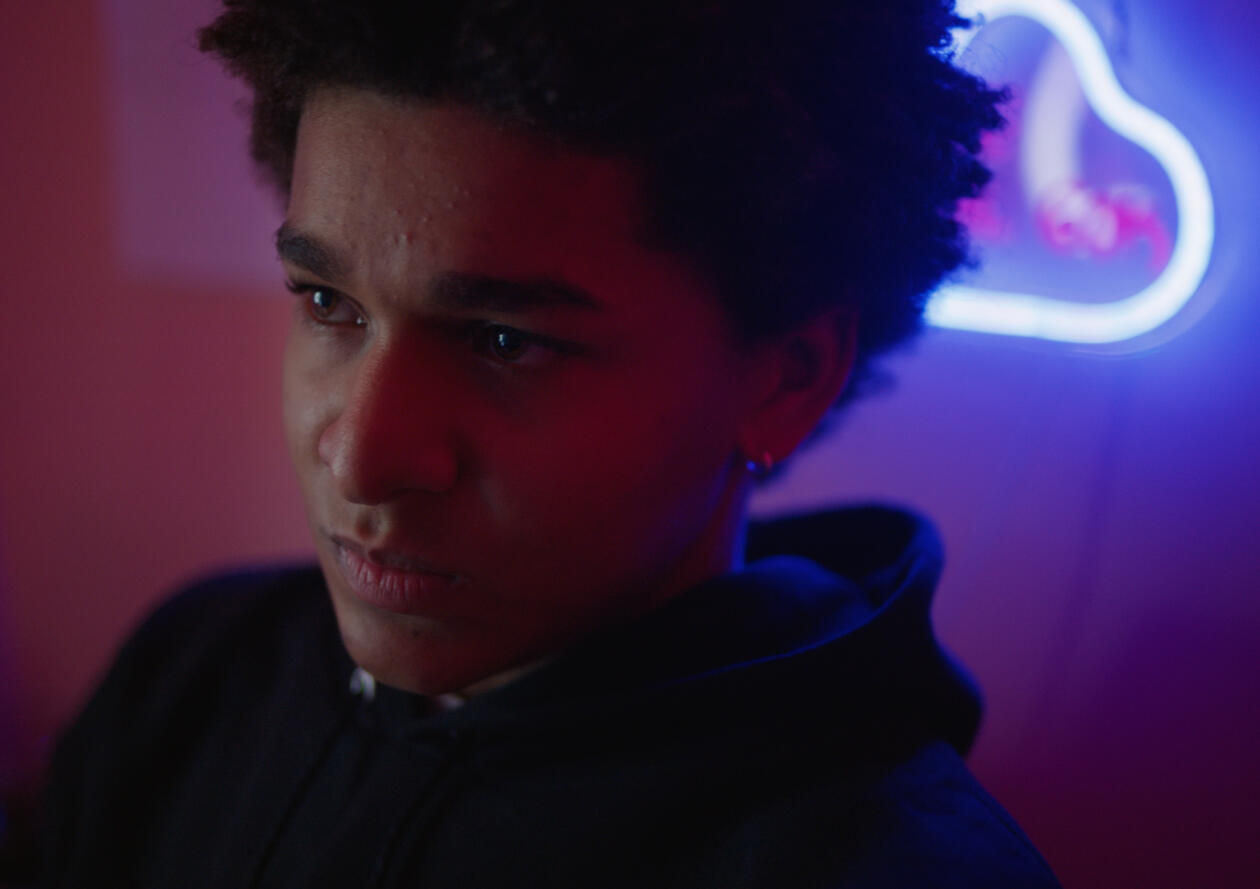 A boy must come to terms with the harsh reality of his immigrant status when his brother alarmingly doesn't come home.
AmeriGirl
by Samina Saifee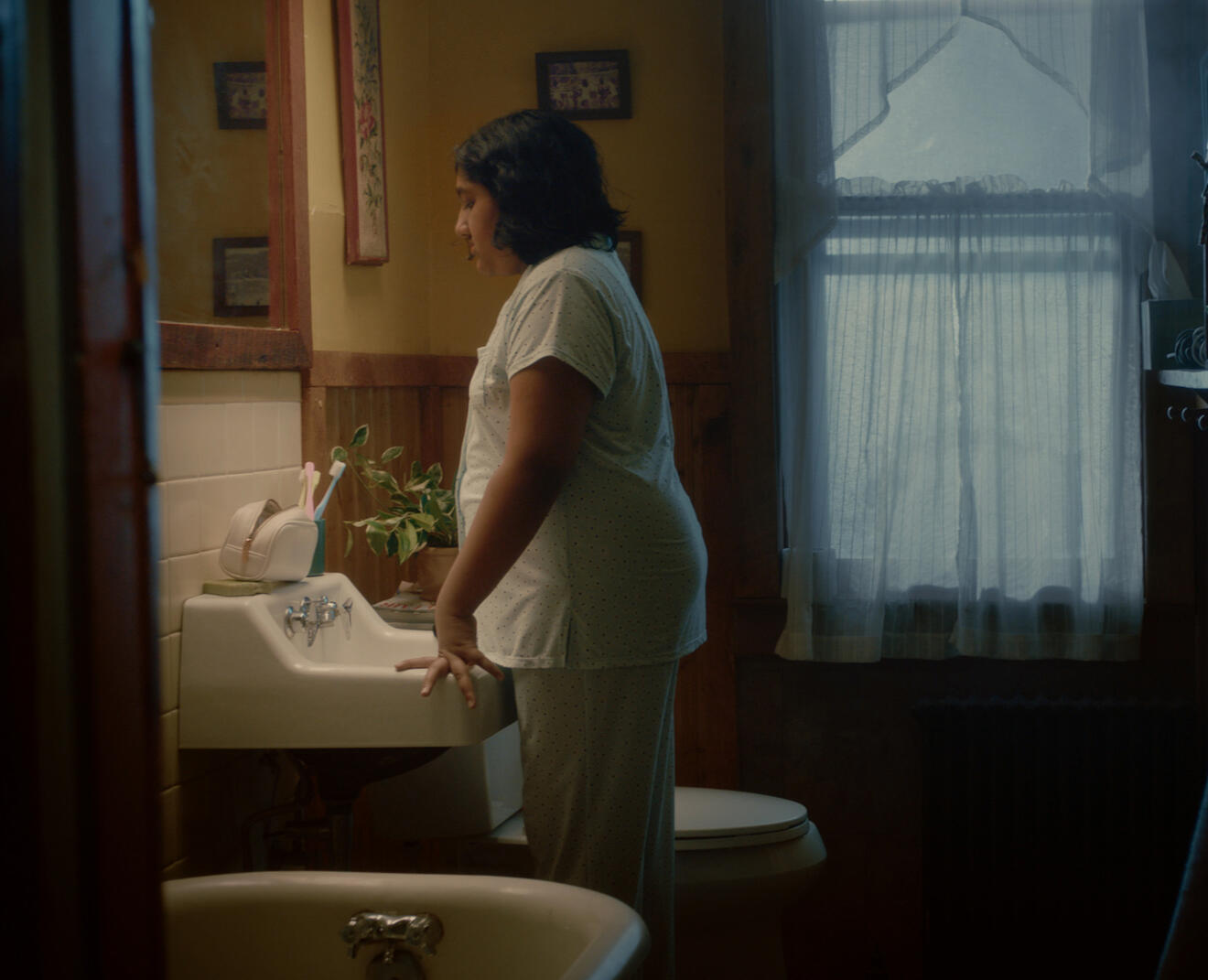 While away at Camp AmeriGirl, shy 11-year-old Aaliyah Khan has one goal: make a friend.
Saltwater Interlude
by Kaia Santos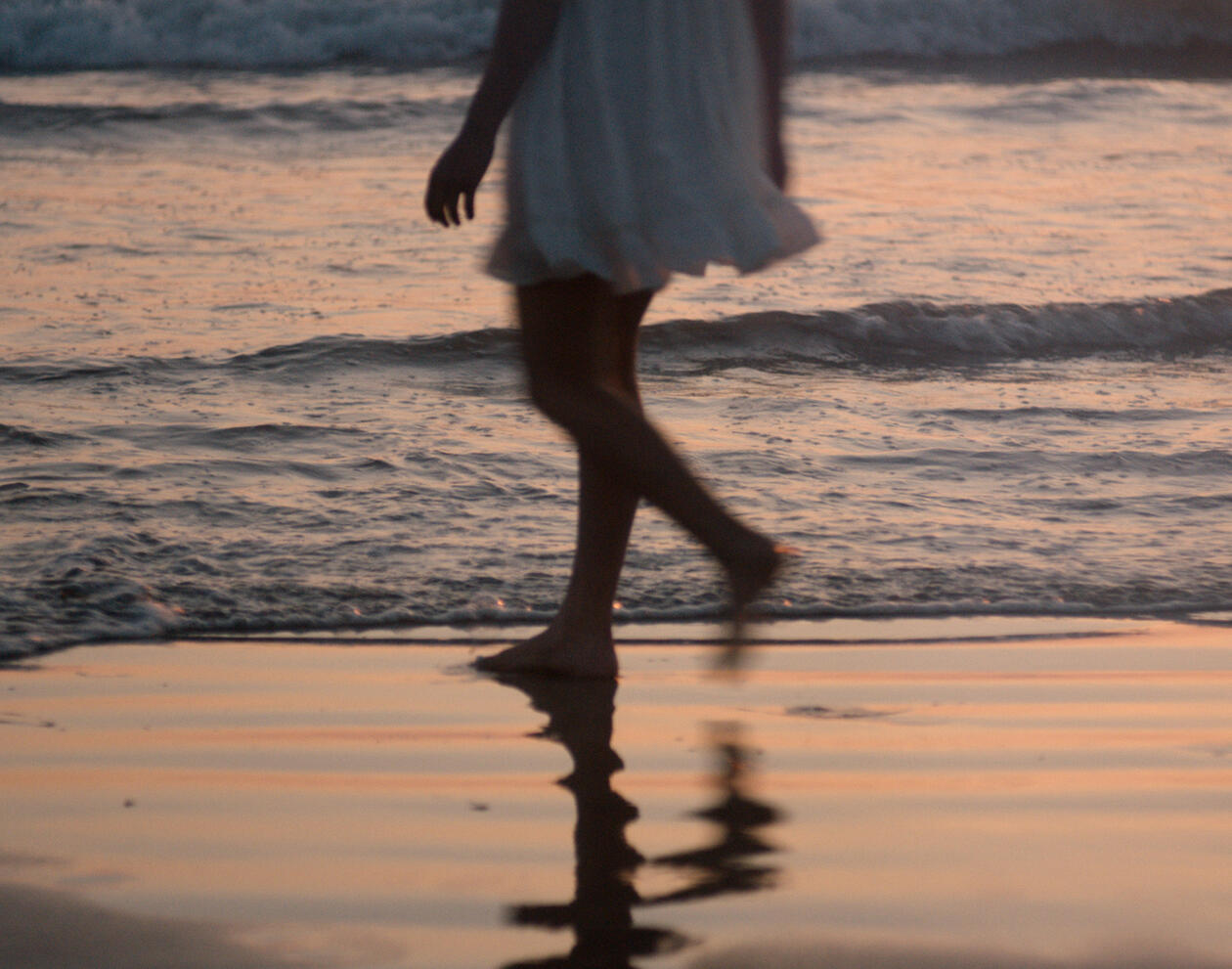 On the eve of her high school graduation, Linda wakes up to news that her sickly grandmother will not make it through the day.
Twice as Good
by Kristian King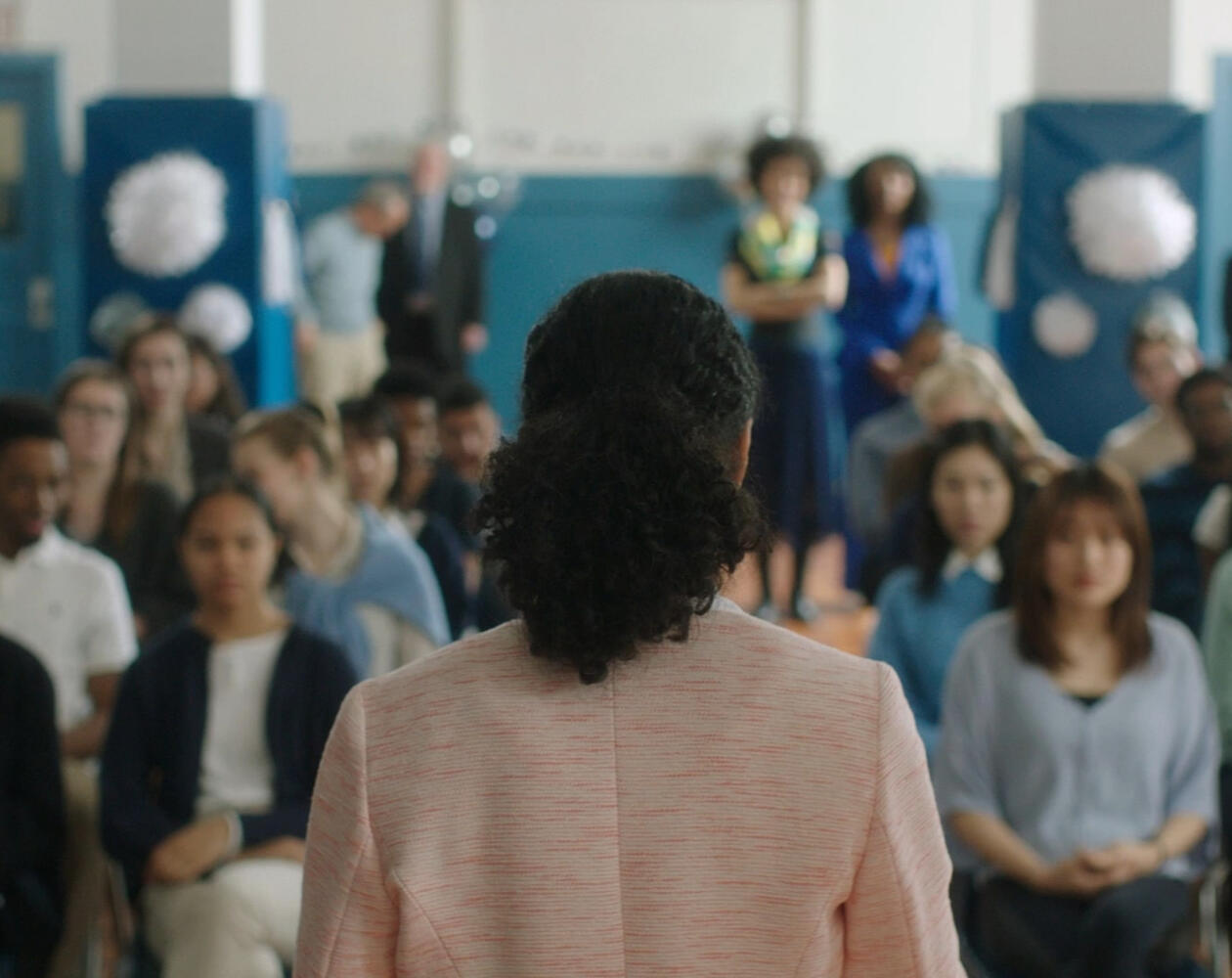 Ann Pearson, a Black high school senior, faces high expectations as she prepares to reveal her college decision.
Shadows
by Ria Tobaccowala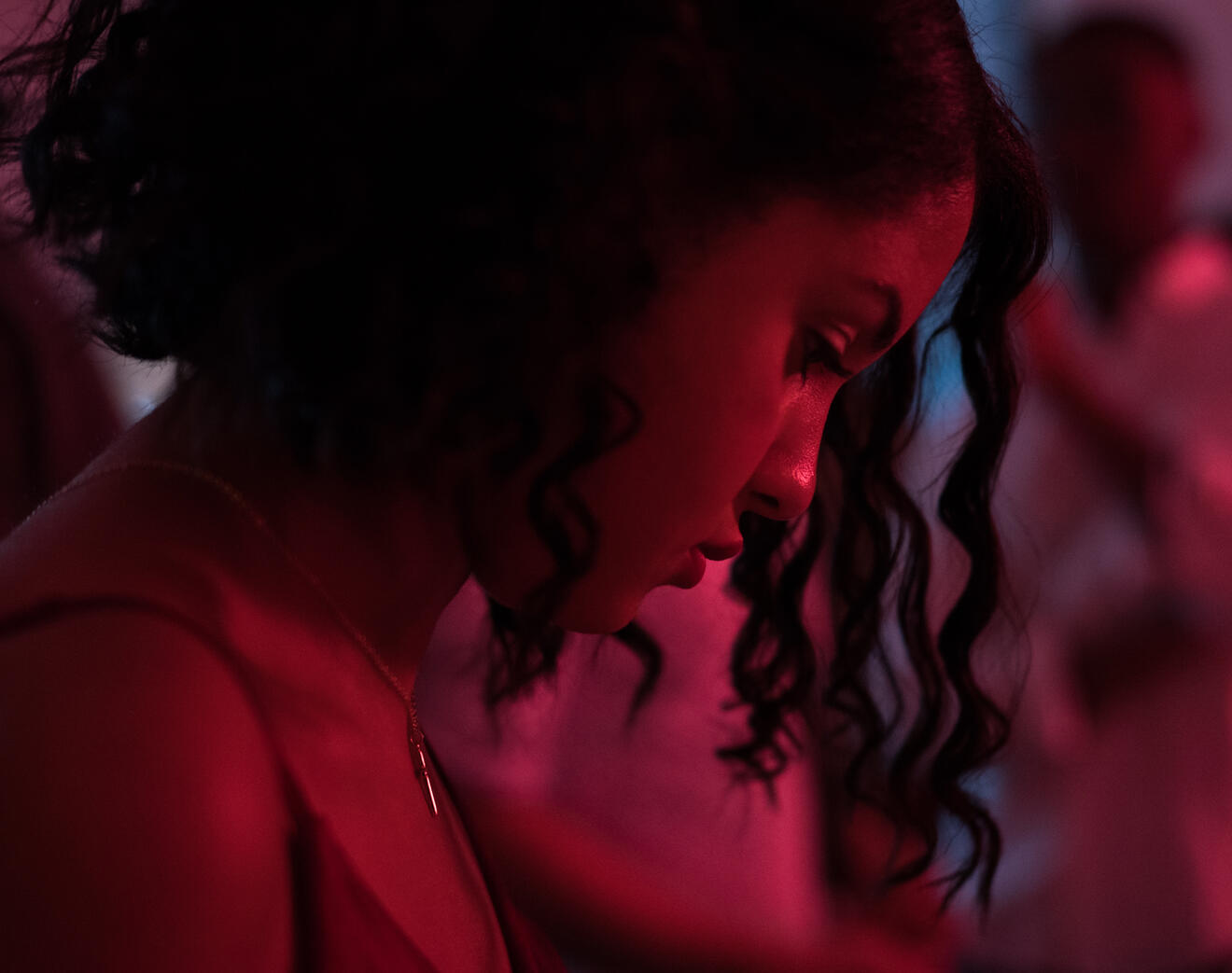 During the fragile chapter when a girl faces womanhood, Naya explores her independence on homecoming night away from her watchful family.
Nights and Days in America
by Louise Zhang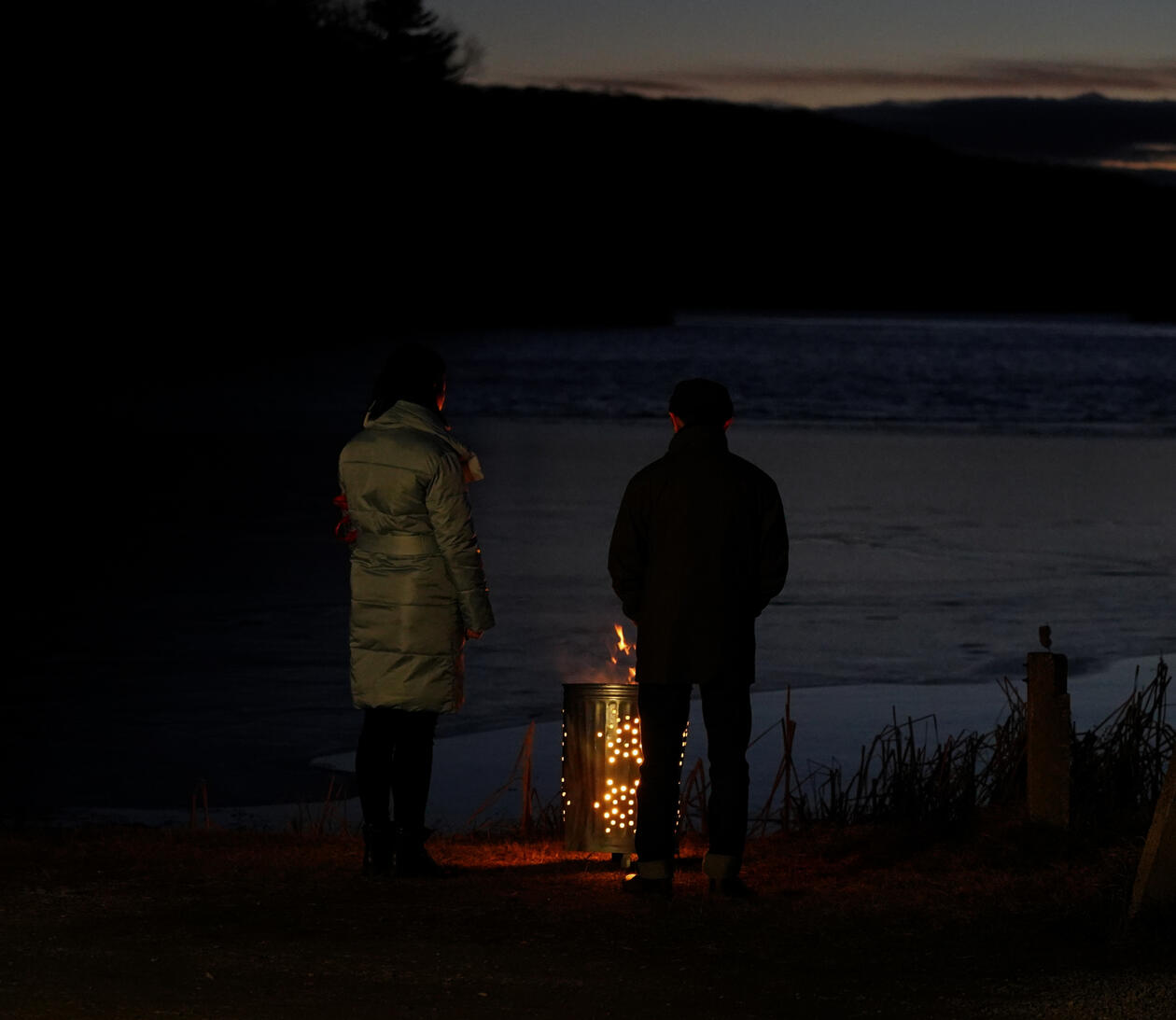 It is a regular day for Jennifer, a 17-year-old Chinese girl attending a boarding school in New York, until she receives the news of her grandfather's death.
Mind Control
by Lauren Kim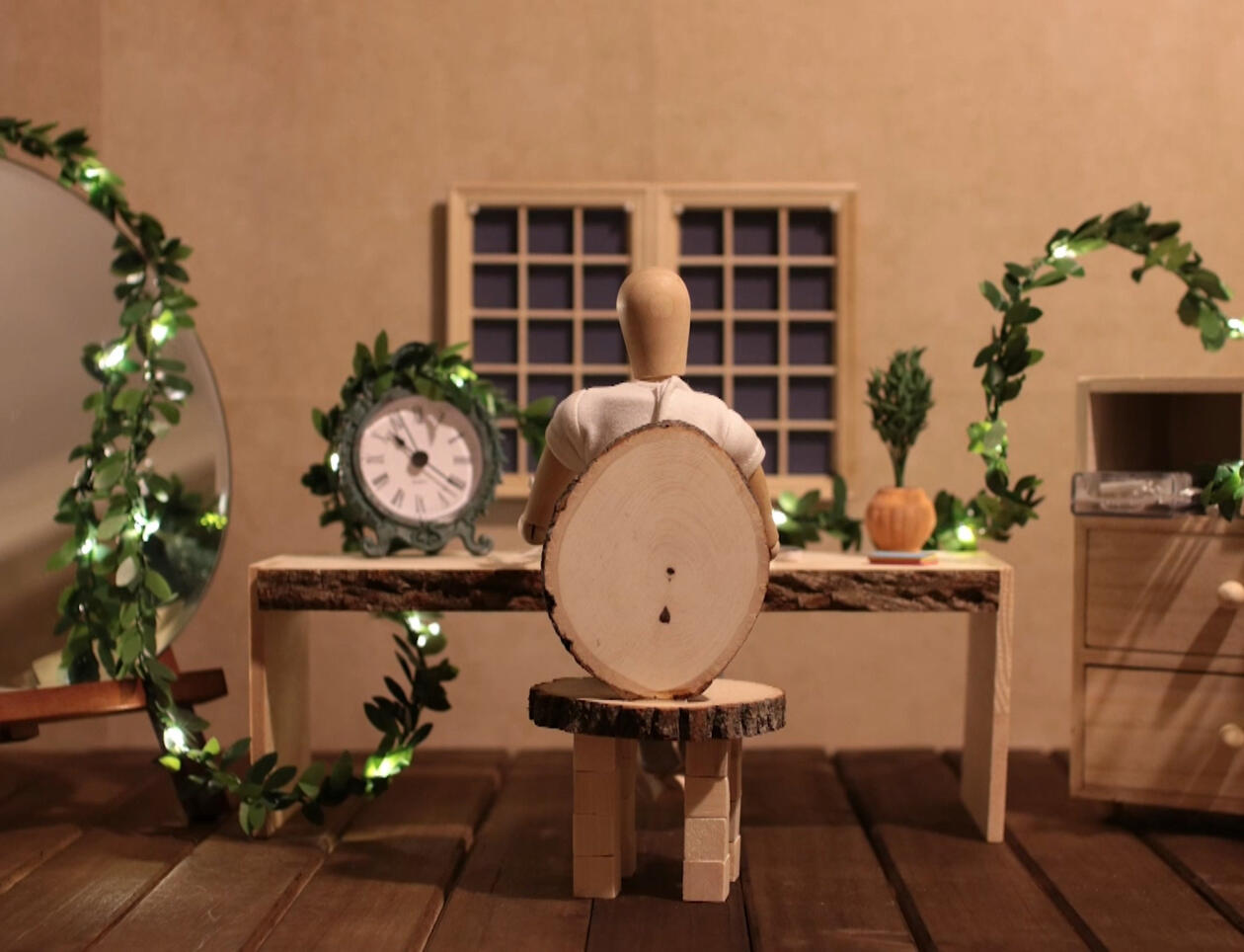 Hazel deprecates herself through sticky note messages on the mirror when one day, the notes stick to her body and she can't remove them.
Leftovers
by Shira Seri Levi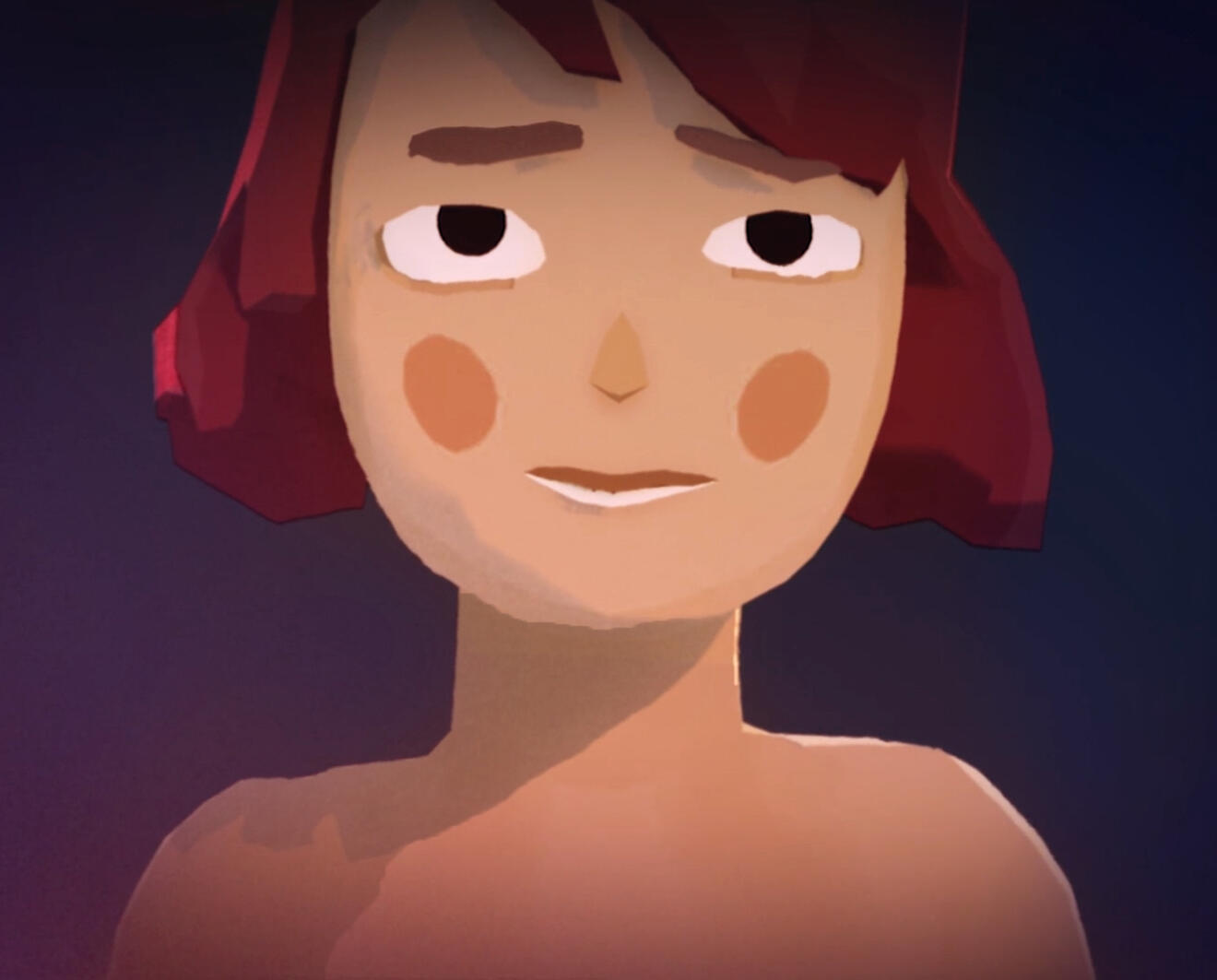 A woman undergoes three rites of adolescence, and in each of them, loses a body part. Through mourning, she comes to terms with her body.
Dumplings
by Johanna Xue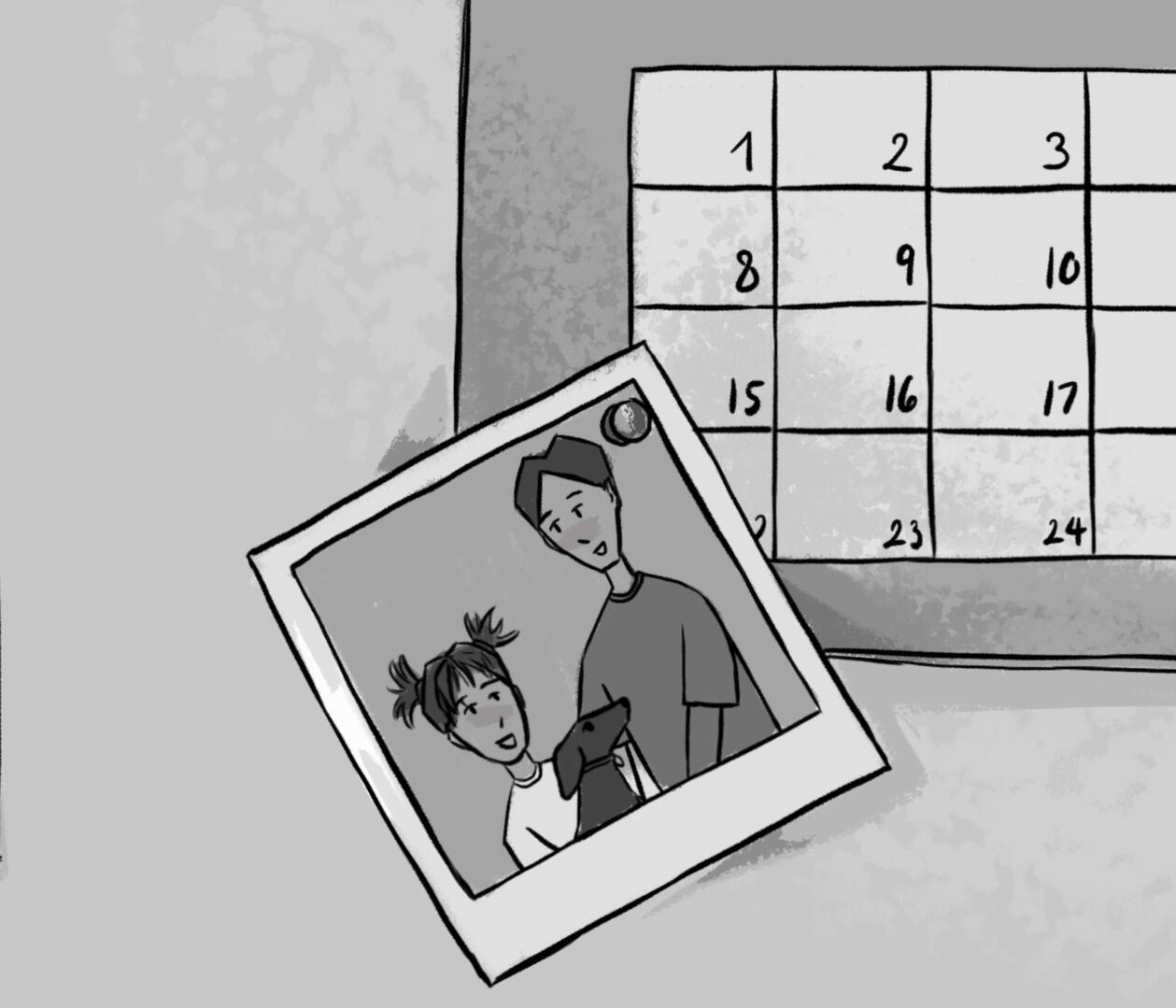 A father shows his love by cooking delicious meals, but can magic in the kitchen be the glue that makes his daughter stick around?
Be a Better Lady
by Jessery Darlington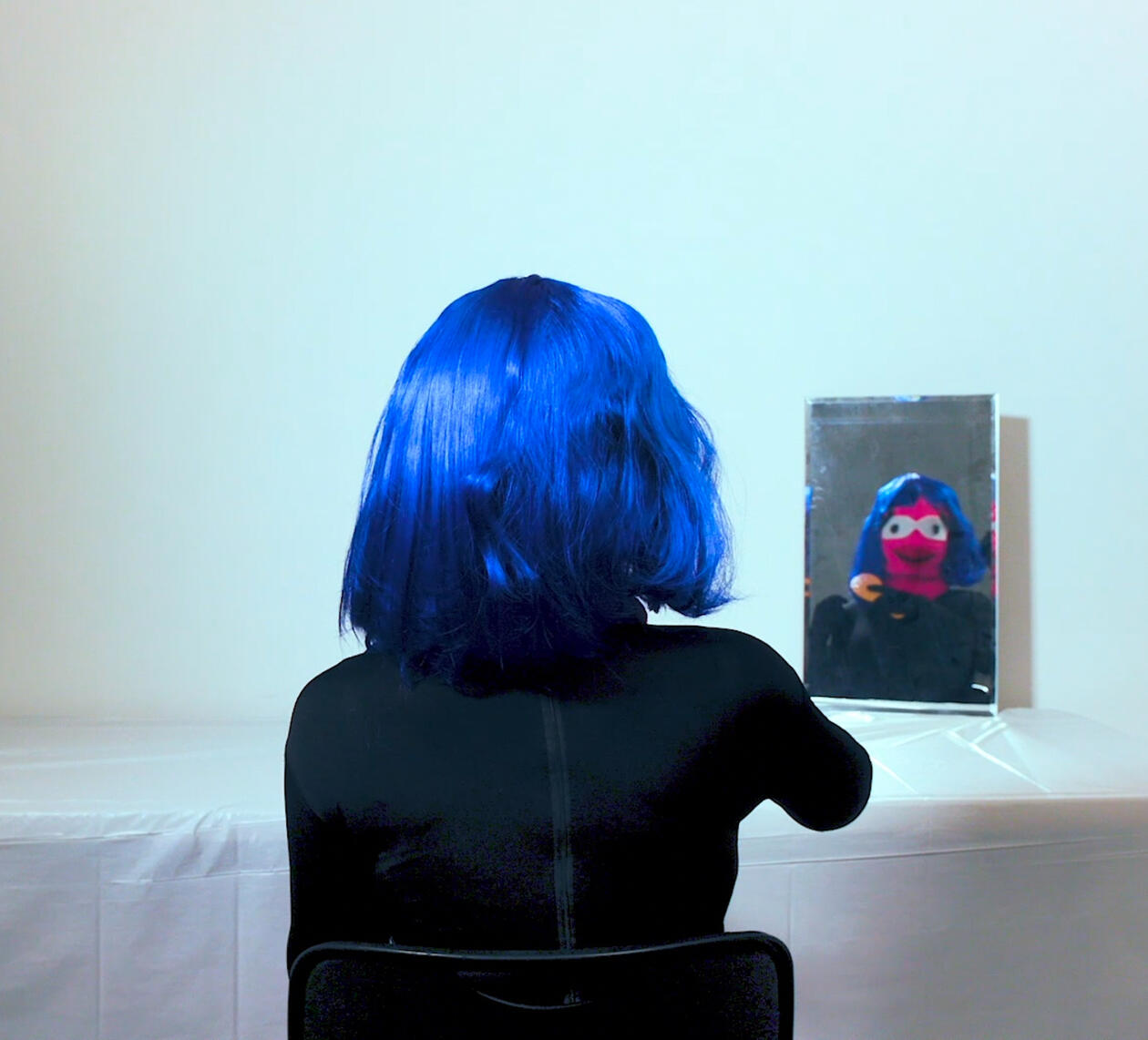 After tirelessly being beaten down by social standards, a woman rebels against expectations in this two-dimensional representation of a three-dimensional world.
Fresh Meat
by Manami Forward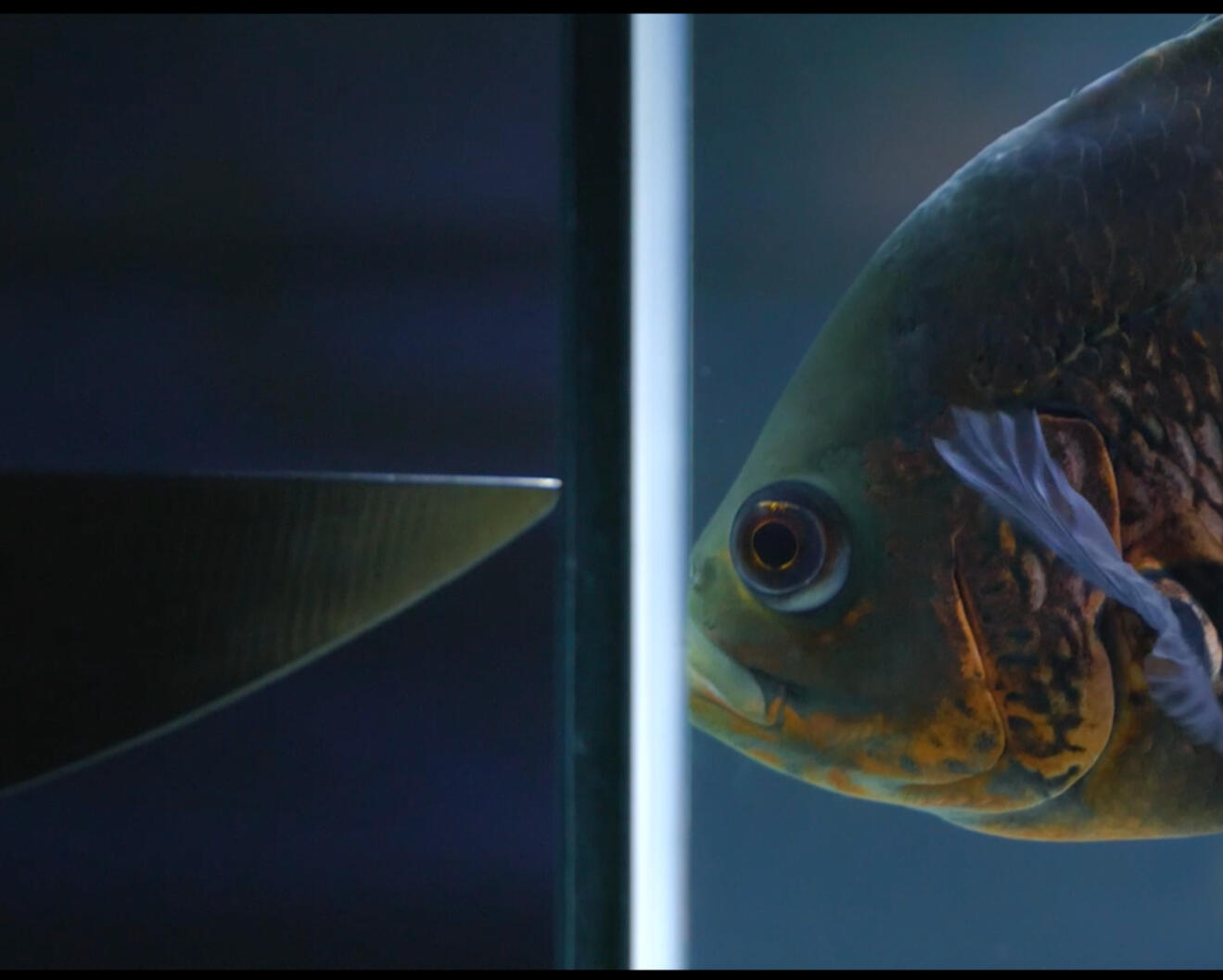 From their point of view, a pet fish witnesses their owner bring home and slaughter another fish.
Mano de Flor
by Isabelle Perez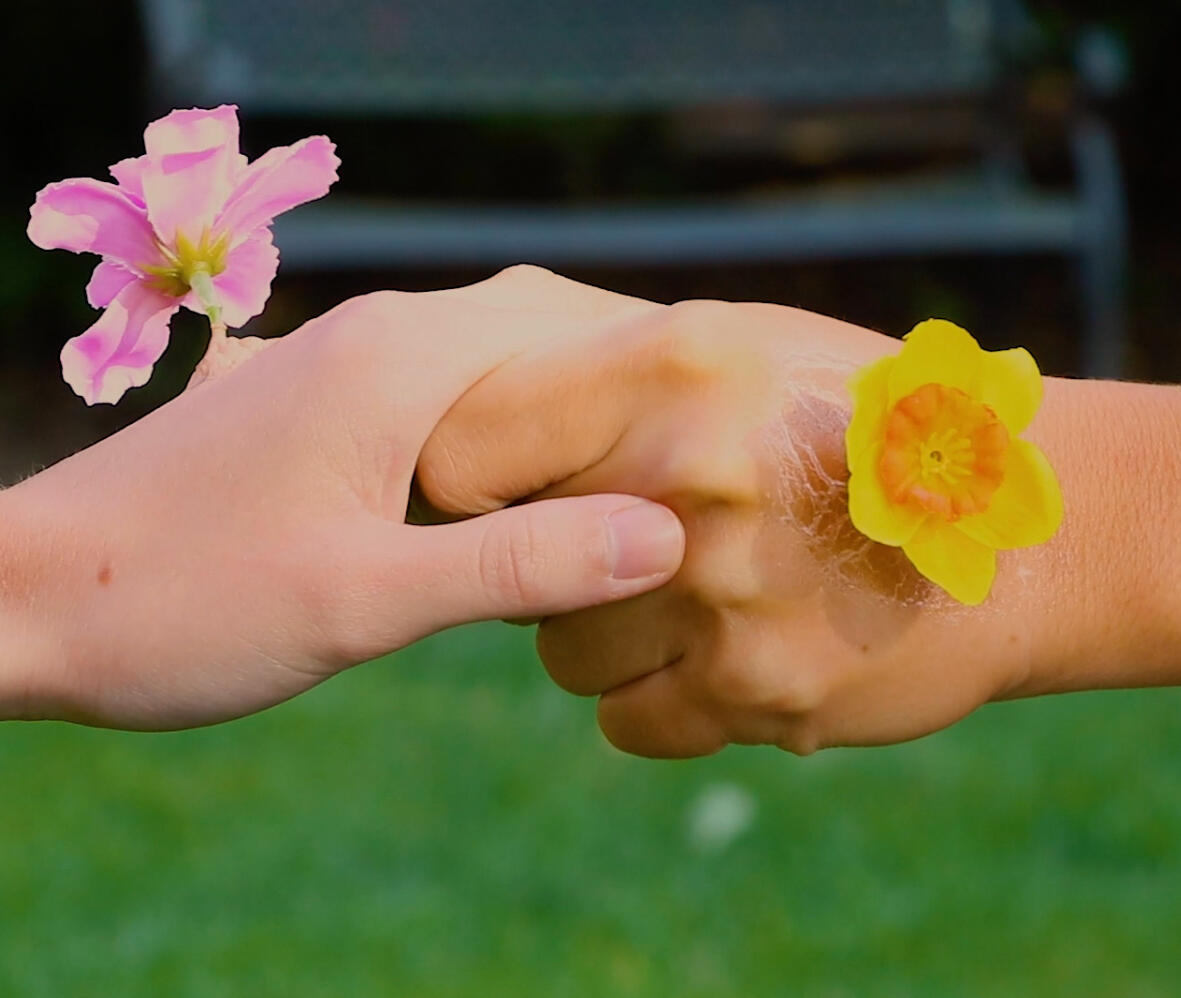 A girl with an incurable hand flower struggles to accept herself, until she finds she is not as alone as she once believed.
The One - Plant Skull
by Olivia De Camps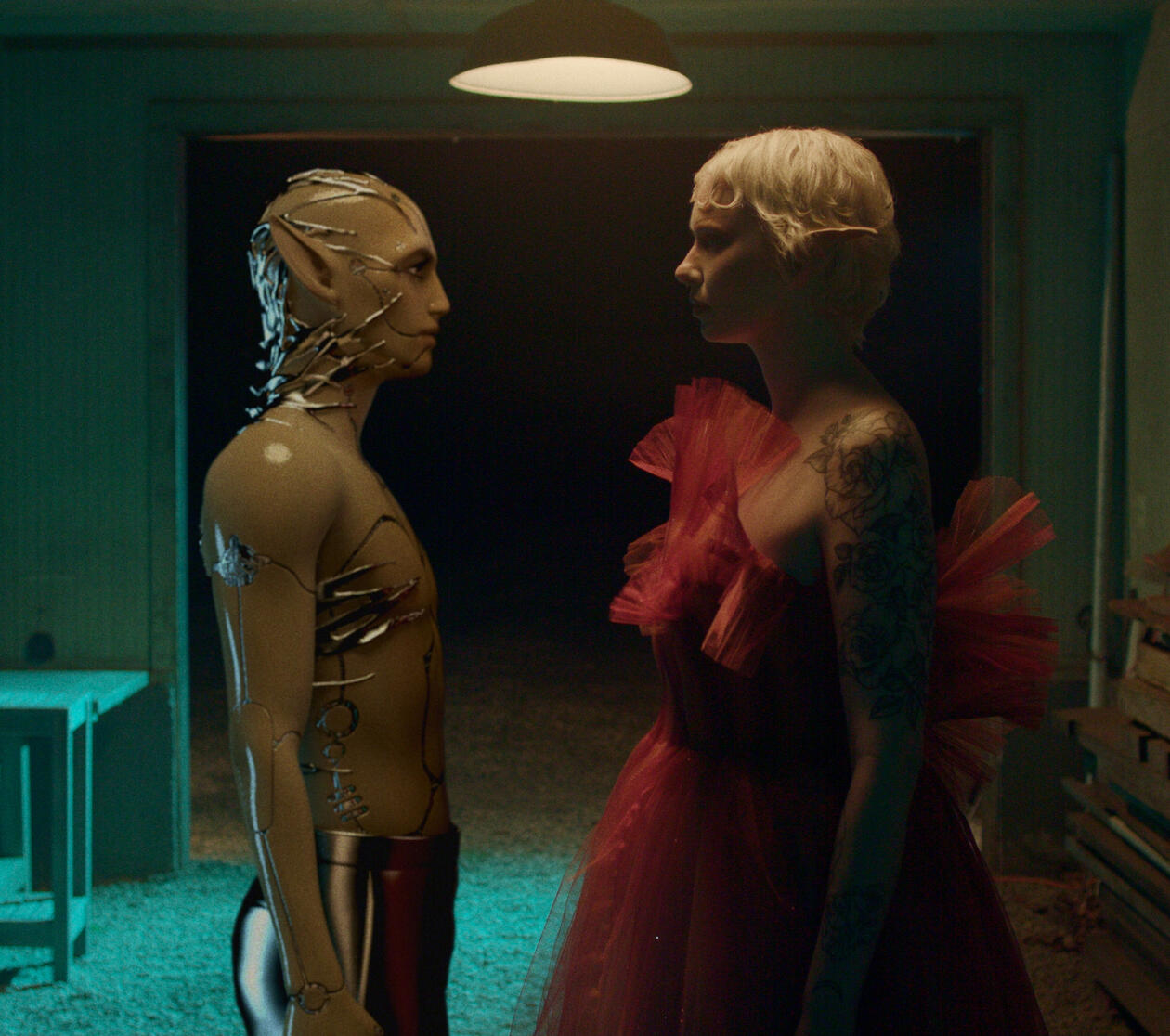 A Baroque fairy-princess spends her time confined within the mundanity of her home alongside her fairy minions — until she decides to create a cyborg lover.
Let Me
by Rhea Li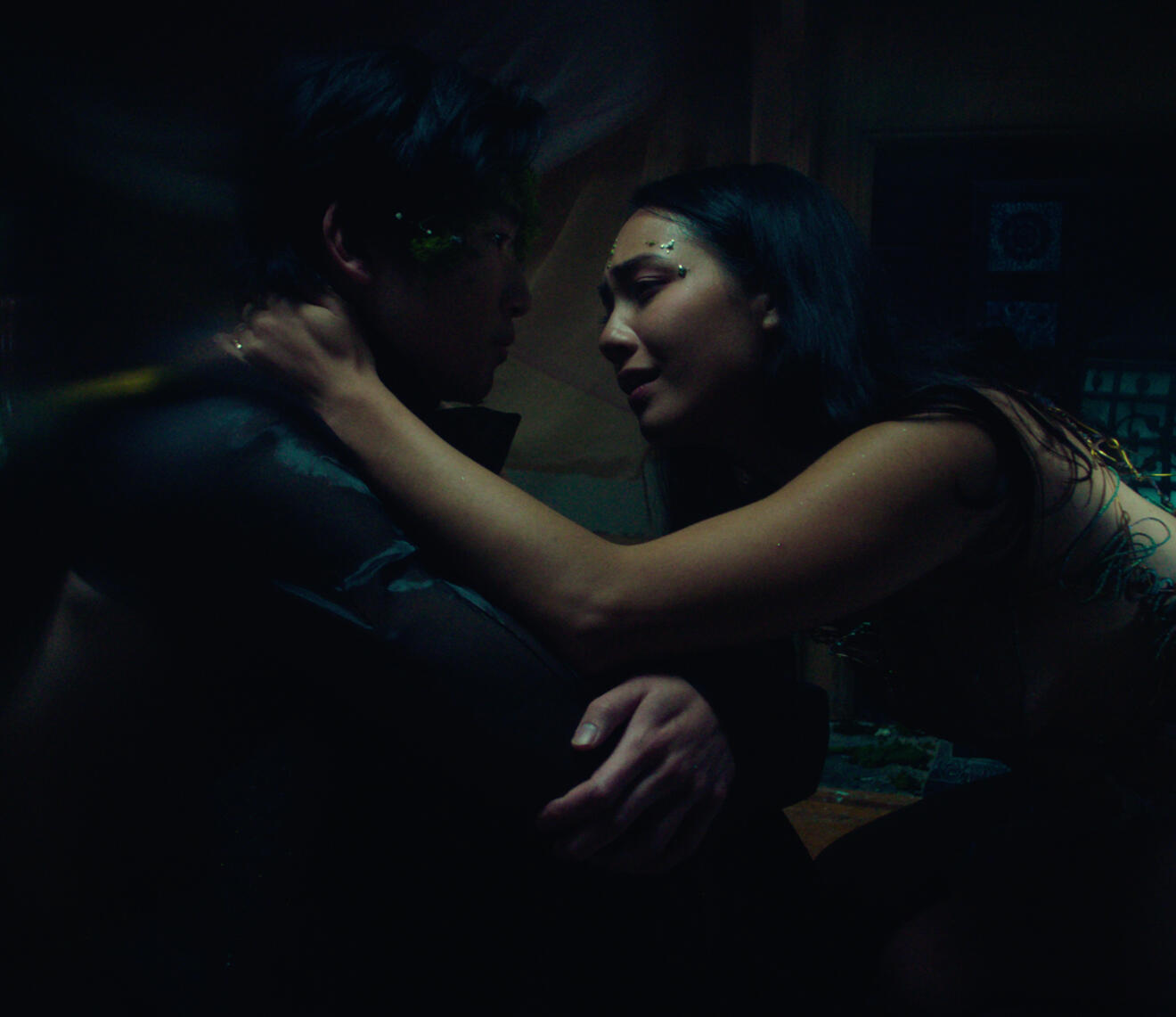 Retelling the fateful tale of Orpheus and Eurydice...
Come Through
by Maya Peters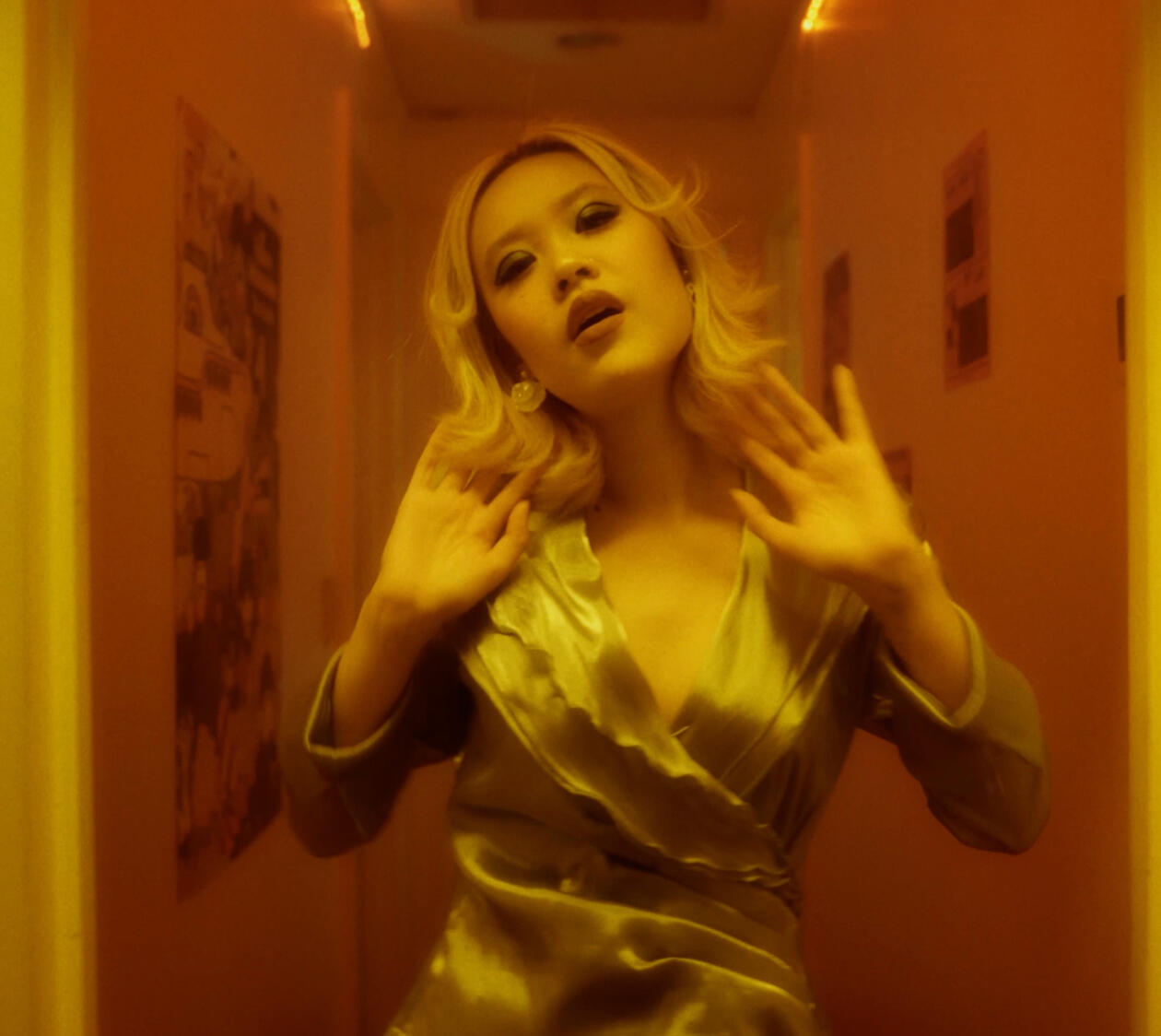 Stuck in a loop, a girl waits for a call back from her lover in multiple lifetimes as she's reminded of others' intimate relationships.
Leave Slowly
by Aiyue Li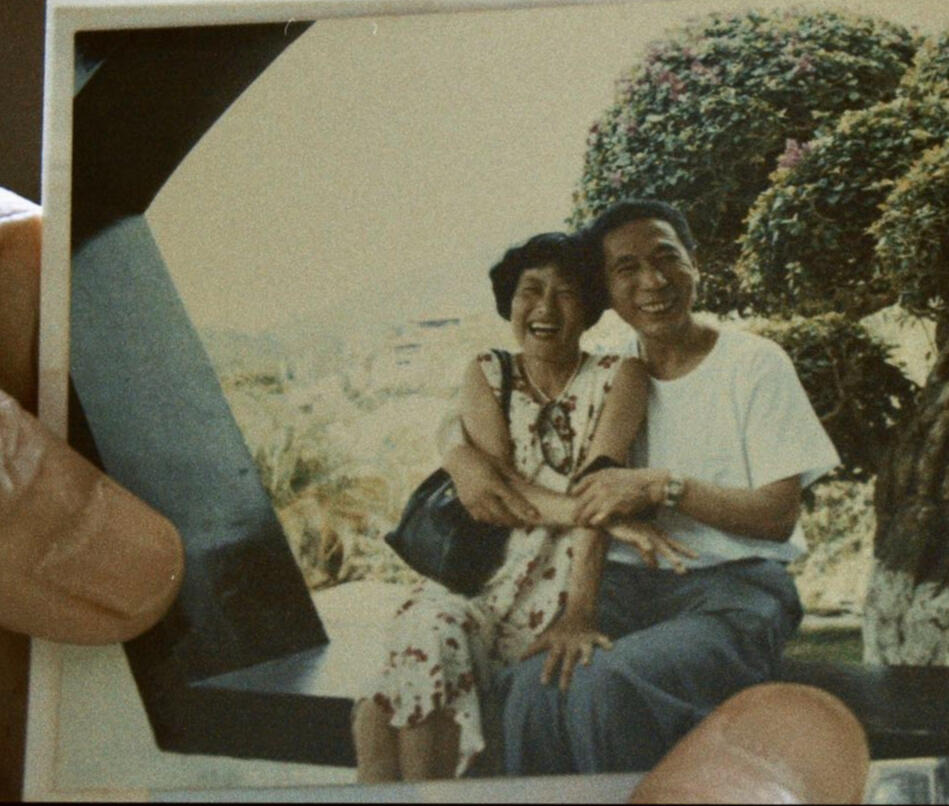 An old man makes a final promise to his deceased lover.
Hello, My Name is Chronic Pain
by Miranda Manganaro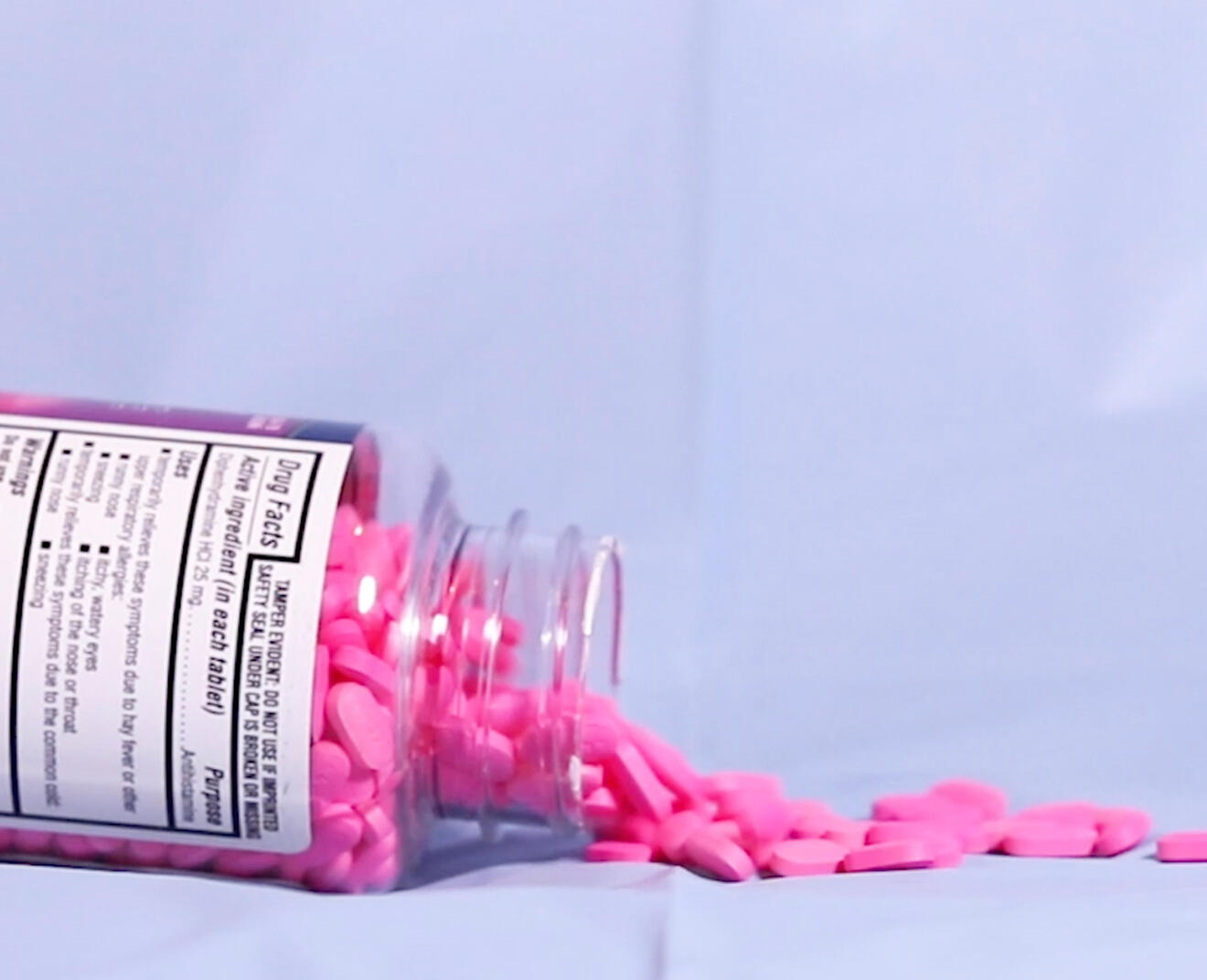 An experimental documentary that aims to de-stigmatize chronic illness through my story, visualizations of my experience with pain, and an investigation of different medical treatments.
White Lie
by Flora Nolan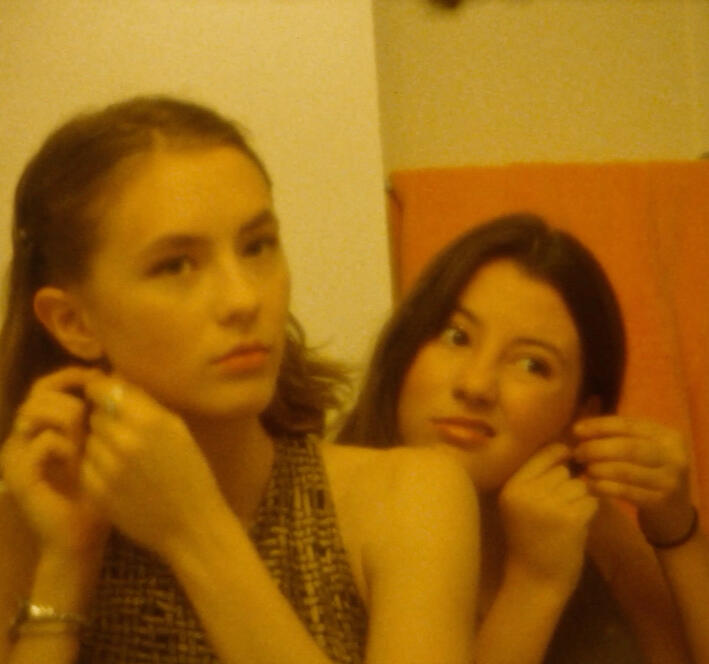 Two friends remember their last summer before college, spent in quarantine, and discuss truth in memory, video, and emotion.
About Grandpa
by Carly Lin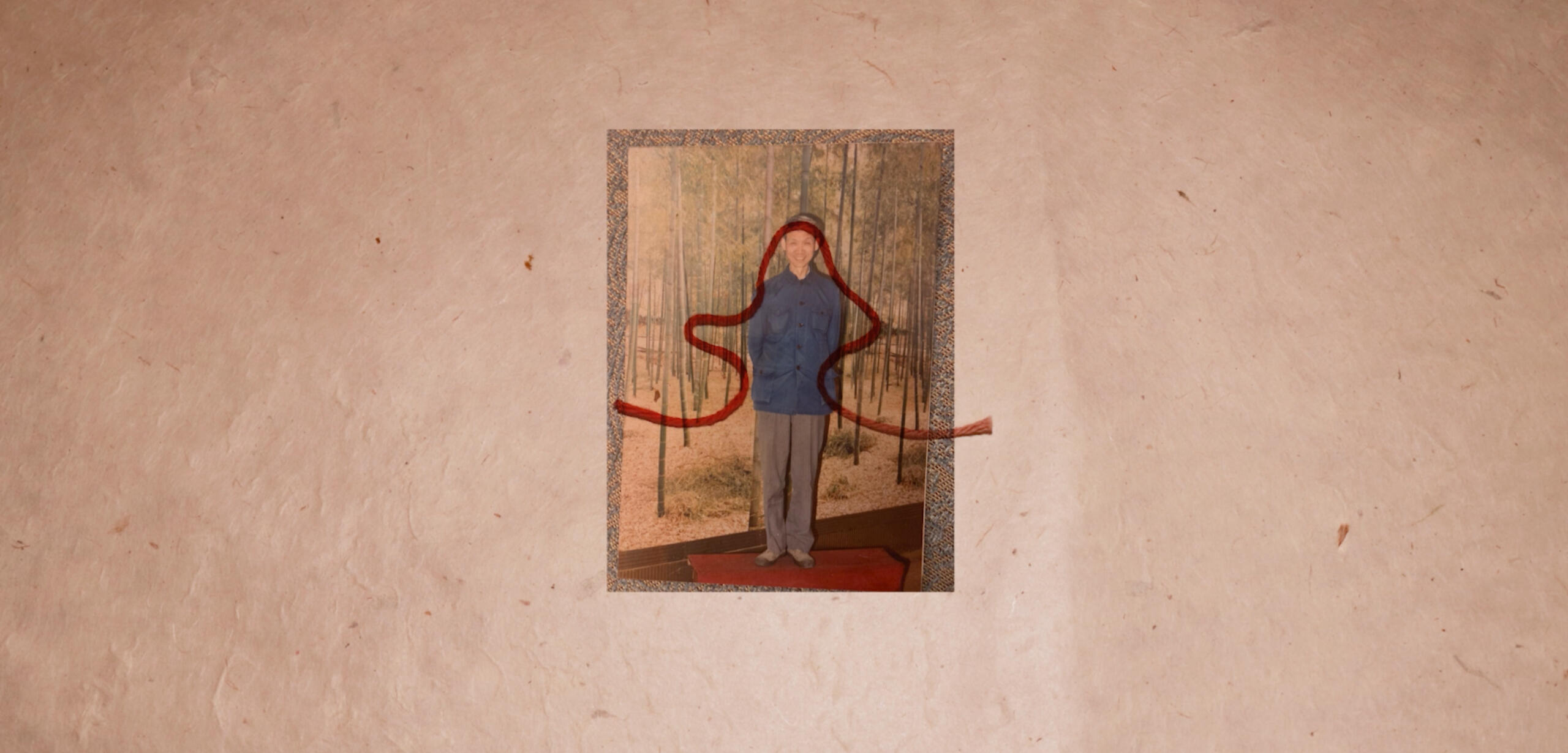 A documentary following my effort to uncover my grandpa's mysteries five years after his passing.
Undergraduate Feature Screenplay
The Ponderosa Pine Society
by Amelia Annen
After a bad breakup, Darcy creates The Ponderosa Pine Society, but soon her past actions threaten the new world she and her friends have created.
The Later Years
by Lauryn Darden
A coming of age film following an elderly Black woman
after she leaves her husband of forty years and takes on life
with her estranged sister.
The Prettiest Black Girl in School
by Rebekah Strauss
On the day of her high school graduation, a black valedictorian reckons with her identity
while preparing to address her predominantly white peers one last time.
Graduate Feature Screenplay
CATALINA
by Inés Camiña
A 70-year-old housewife who has never had a life of her own starts a self-discovery journey when her husband's stroke confronts her with death.
Summer on Washington Street
by Aisha Ford and Josette Roberts
When her mother disappears, a small-town teenager preparing for the biggest
school trip of her entire life, New York City, must fight to stay a kid while dealing with adult
pressures.
La Reina Del Bronx
by Iraisa Ann Reilly
In 1961, a sheltered Cuban refugee forms an unlikely friendship with a drag queen in the
Bronx, until her sins threaten to tear them apart.
Undergraduate Half-Hour Pilot
Feign and Glory
by Carley DeFoe
When Kacie stumbles into a different dimension, she's mistaken as a long-awaited messiah and must now fake her way through fulfilling a prophecy.
Accidents Happen
by Ila Finn
When college student Abigail and her friend-slash-nemesis Ben commit an accidental murder, she must exonerate herself before the law catches up.
Untitled Rabbi Pilot
by Gabie Yacobi
A young Rabbi must face off against her mentor and a newcomer for the chance to be Head Rabbi at a Jewish day school.
The Space Race Experiments
by Grace Dennin
Three animal Space Race experiments get sidetracked from massacring humankind only
to ruin JFK's assassination and must kill him before the timeline goes bad.
Soccer Moms
by Danielle Koenig
Hair is pulled, nails are broken, and goals are scored in this thrilling mockumentary-style exposé of the cutthroat world of suburban soccer moms.
Bia from Brazil
by Naná Xavier
A washed-up Brazilian TV host decides to run for president to stay at the only place
she knows how to live, under the spotlight.
HONORABLE MENTIONS
---
Undergraduate Film
Nasty
by Paige Dillon
The weird girl in class invites the hottest guy in school to her dinner party.
Rowing the Oars
by Yihua Evelyn Chen
A mockumentary via an exploitative friend's lens about a girl who suffers from extreme social anxiety with only one way to help relieve her symptoms - singing a childhood ballad.
Double Happiness
by Scarlett Li
In a Chinese wedding that can cause all parents to collapse into their most childish selves, can the couple survive the madness, with their love intact?
Lentini
by Alessia Mandanici
Mila travels to Sicily for the first time since childhood to attend a funeral. Trying to reconnect with her grandmother, she is railroaded by her vibrant Italian family.
Big Crush
by Sophia Bennett Holmes
Grace is an odd girl with an odd fetish. She goes out one night in search of a boy, any boy, to bring home and prove that she's normal.
Escapism
by Yaania Bell
When confronted with the unbearably overwhelming tragedies of 2020, Ania chooses to escape the only way she can: by looking inward towards a higher power.
Above the Fold
by Áine Gleeson
Two paperboys vie to outperform each other.
Sink or Swim
by Anna Grace Xie
Lost in the ocean of her own mind, a young woman struggles to take a shower.
Time Keeper
by Amira Brown
Not quite a God, Apollo was sent down to Earth to manage time in the tri-state area. Pizza delivery man by day, and egotistical, manipulative man-whore for centuries, Apollo uses his ability to control time for his own selfish benefit. He's forced to confront his ways when he finds the child he abandoned: the literal reflection of himself, except packed into a tiny, unassuming 8 year old girl.
Strong As Water
by Jingheng Lin
On a trip to the town grocer's, a single mother helps her teenage daughter Lydia get over a recent breakup.
Under Control
by Leila Bustami
When a teenage girl wakes up in the middle of the night to find that she had been sleepwalking, it sends her into a spiral to protect herself.
Scary Story Puppet Show
by Riley Foster
When Amanda goes to bed, her puppets decide to do what they know how to do best: put on a scary story puppet show!
Farewell, My Grandpa
by Ruihan Zhang
A love letter to my grandpa who passes away when I was just one, weaving my reminiscences of what kind of a person he is.
Tingers
by Claire Yezbak
A short documentary about a girl with toes for fingers.
Undergraduate Feature Screenplay
On My Mother's Side
by Alexia Towle
A teenage ballerina confronts how her eating disorder affects her Chinese immigrant family, who show their love through food.
Baby Weight
by Isabella Pipitone
After an overweight 14 year old girl is forced to have Lap-band surgery, she decides she's ready for love and begins an online relationship.
A Hero Rises
by Sebrina Dement Semer
An extremely powerful immortal being hindered only by depression and self-hatred is dragged out of retirement to join a war decades after she stopped the last one.
The Fox Spirit
by Kansas Ballesteros
Reality blurs for a grieving woman when she experiences intense dreams of a dangerous spirit.
Ursa
by Katie McLean
A lonely creature tries to find comfort in a post-apocalyptic world.
INDUSTRY JUDGES
Ali Brown
President PrettybirdElizabeth Cuthrell
Co-Founder Evenstar FilmsSusan Margolin
Founder St. Marks Productions, LLCKaty McCaffrey
Gersh Agency TV Lit AgentLeah Holzer
Producer Defiant By NatureDarian Lanzetta
CAA, Motion Picture AgentDenise Rottina
Produce Ice Age 5: Collision Course
ALUMNI JUDGES
Gabriela Alcalde
Vanessa Benton
Leticia Bianco
Natalia Bougadellis
Ryan Carrión
Natalie Cordero
Shaye Davis
Grace Gao
Samantha Godfrey
Emily Harrold
Priya Khanolkar
Audrey Leach
Megan Mathieson
Emory Parker
Adrianna Rios
Alee Ruggieri
Erin Sanger
Brittany H. Santiago
Katie Schiller
Dircelene Torres
Annalee Walton
Piera Van de Wiel
Denise Zhou
FACULTY JUDGES
Mark Arywitz
Zoya Baker
Michael Burke
Ronnie Kay
D.B. Gilles
Phil McNagny
Dean Lennert
Susan Sandler
THURSDAY, APRIL 7 • 7PM ET
---
GLOW UP GAMES: VIDEO GAME REVOLUTION
Mitu Khandaker & Latoya Peterson
Creators of INSECURE: The Come Up Game
adapted from Issa Rae's hit HBO show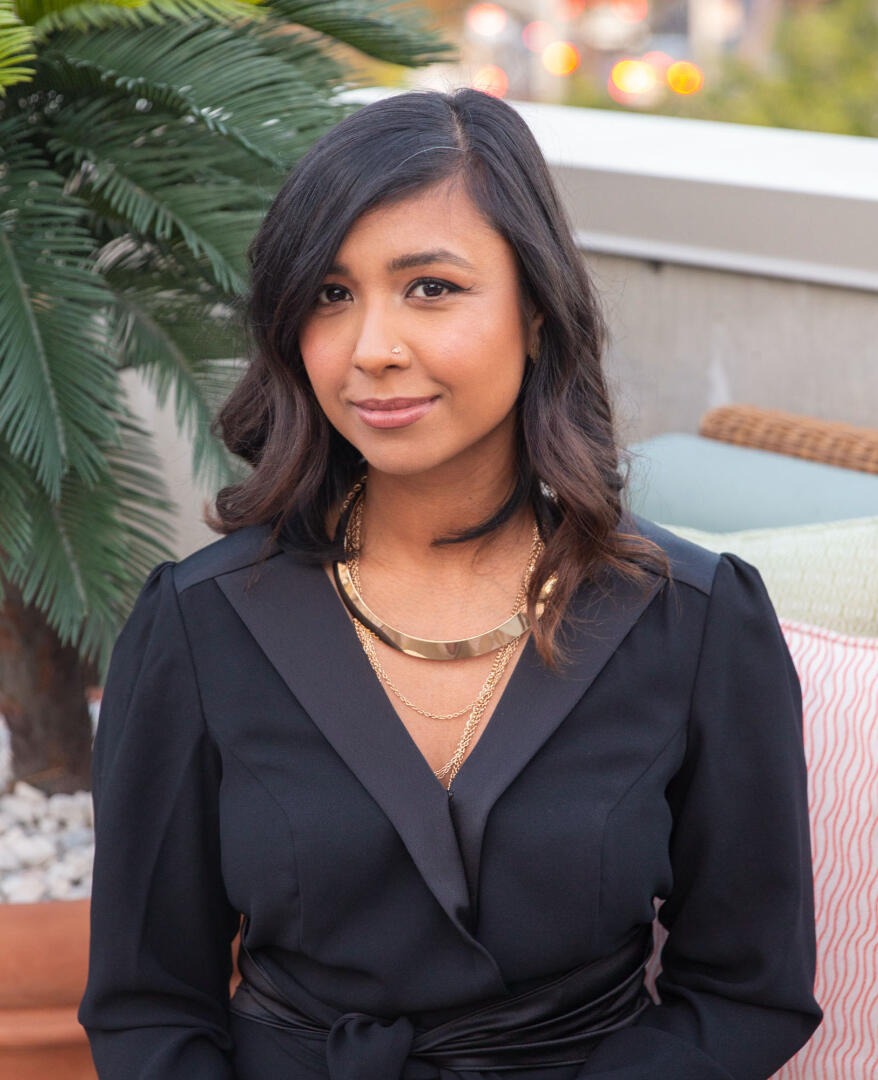 Mitu Khandaker
---
Mitu Khandaker is CEO & co-founder of Glow Up Games, a new mobile free-to-play games & creative tech studio building systems-driven games for diverse audiences. She is also Assistant Arts Professor at the NYU Game Center, where she teaches game design and development. She holds a PhD on designing games for immersive interfaces such as VR, and has a background in computer engineering. She also worked in the indie game space on titles such as the social simulation game Redshirt. She has received a number of international accolades, including winning the Breakthrough Brit BAFTA in 2013 and the Creative English Trailblazer Award in 2014. Mitu was previously on the founding team at Spirit AI, a games AI middleware company, and also launched a location-based games startup in 2009. A serial entrepreneur, she was a Kauffman Global Scholar in 2008. Mitu has a particular interest in encouraging diversity in game development and STEM-related fields, and has served on the advisory committee for the Advocacy Track at Game Developers' Conference since 2014. She is also on the board of directors at Feminist Frequency, and is a AAAS IF/THEN Ambassador, appearing on shows such as Project Runway to promote more girls into game development.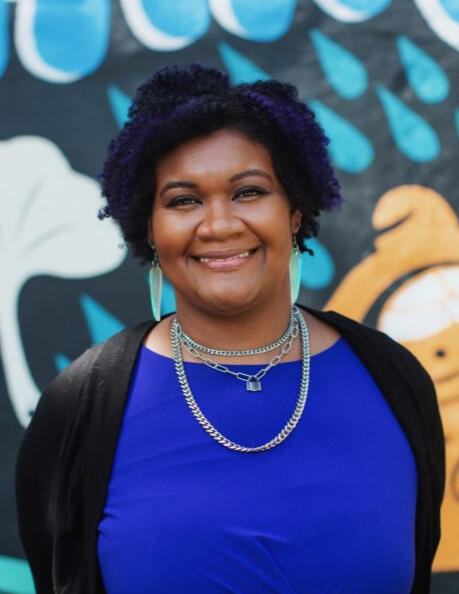 Latoya Peterson
---
A television veteran specializing in emerging technology, Latoya Peterson was an award winning race and culture writer for major outlets like the New York Times, NPR, Jezebel and Kotaku as well as a three-time judge for the World Video Game Hall of Fame. Currently, she is the Chief Experience Officer and Co-Founder of Glow Up Games.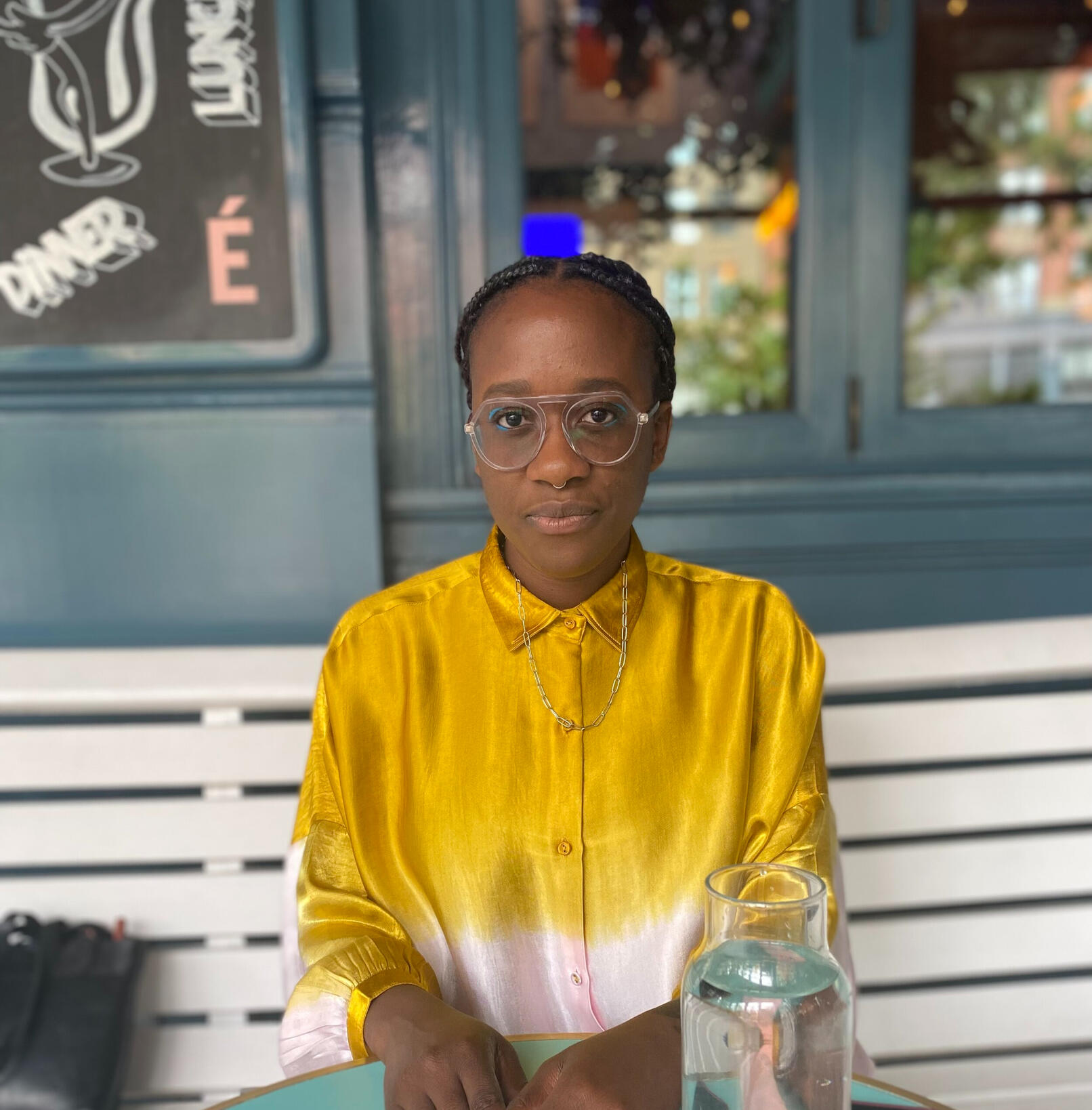 This event is moderated by
Shirley Ngozi Nwangwa
---
Shirley Ngozi Nwangwa is a writer based in Brooklyn whose work appears in New York Times/T Magazine, New York Magazine, The Nation , and ARTnews.
THURSDAY, APRIL 7 • 7PM ET
---
WE'RE ALL GOING TO THE WORLD'S FAIR
Screening
Exclusive preview ~ Writer/Director Jane SchoenbrunIn-person Q&A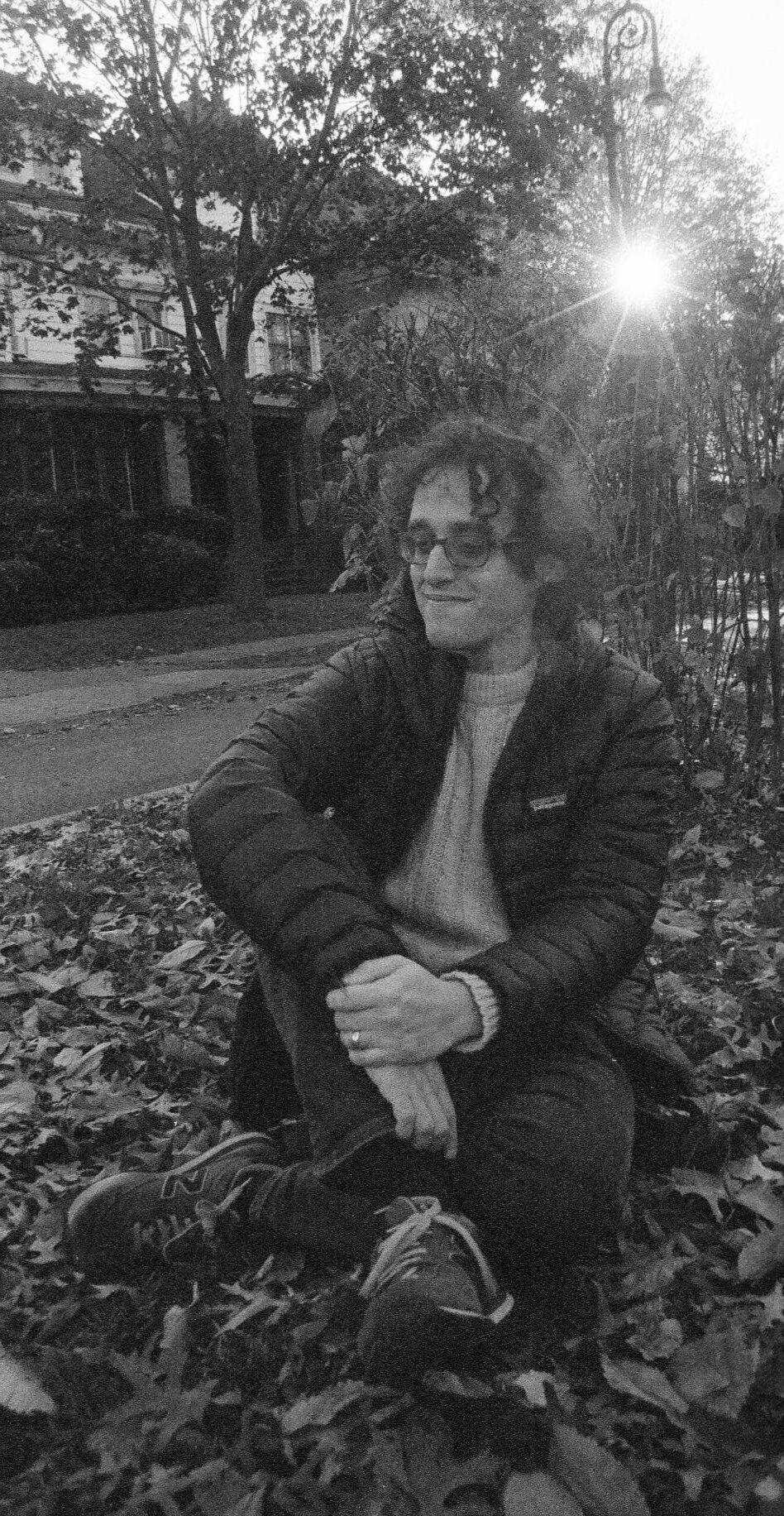 Jane Schoenbrun
---
Jane Schoenbrun (Writer, Director, Editor) is a non-binary filmmaker currently in post-production on We're All Going to the World's Fair, their first narrative feature as writer/director. Jane is the co-creator of the ongoing touring variety series The Eyeslicer, a collaboration with hundreds of filmmakers including David Lowery, Ari Aster, Shaka King, Jennifer Reeder, Bridey Elliott, and many more. The Eyeslicer is executive produced by arts collective Meow Wolf and has screened in hundreds of venues across the world including MoMA, the Tribeca Film Festival, and Kansas City's oldest porn theater. In 2018, Jane created the Radical Film Fair, a film flea market and mentorship event that drew thousands of attendees. Jane is the director of the feature documentary A Self-Induced Hallucination (Rotterdam 2019), a producer on Aaron Schimberg's Chained for Life (Kino Lorber 2019), an EP on season one of Terence Nance's Random Acts of Flyness (HBO 2018), and the creator of the omnibus 'dream film' collective:unconscious (SXSW 2016). Jane sometimes publishes the column "Continue Watching" for FILMMAKER Magazine, and has previously worked as the Senior Film Lead at Kickstarter and as the Associate Director of Programming at IFP.
Girls Doc Mafia, a collective for women filmmakers of color, which has 4,500 members globally. Iyabo was a Ford Foundation JustFilms Fellow, and is a recipient of DocNYC's New Leader award. Iyabo was a founding team member and later a Co-Director of NYU's Fusion Film Festival. She graduated from NYU's Tisch School of the Arts for film, and currently resides in the Bronx, NY.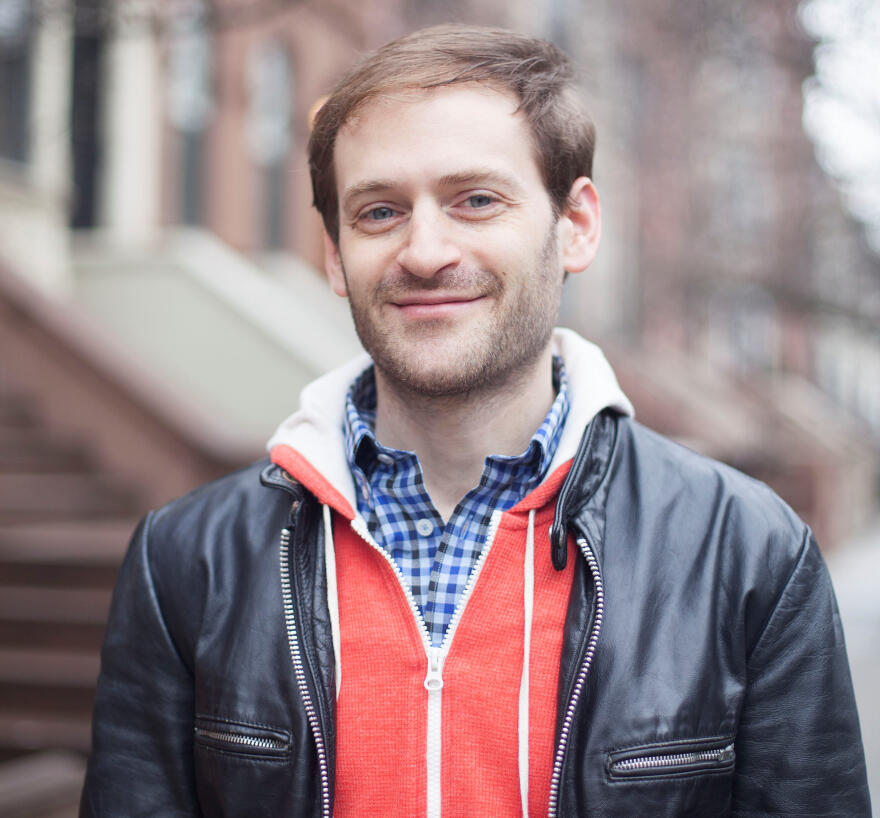 This event is moderated by
Michael Koresky
---
In addition to teaching the class Queerness in American Cinema in the Tisch Undergrad Film and Television Department, Michael Koresky is the Editorial Director at Museum of the Moving Image and the former Editorial and Creative Director at Film at Lincoln Center. He's also the co-founder and -editor of the online film magazine Reverse Shot; the author of the HarperCollins/Hanover Square Press book Films of Endearment and the University of Illinois Press book Terence Davies; and a frequent contributor and freelance programmer for The Criterion Collection, where he programs the series Queersighted.